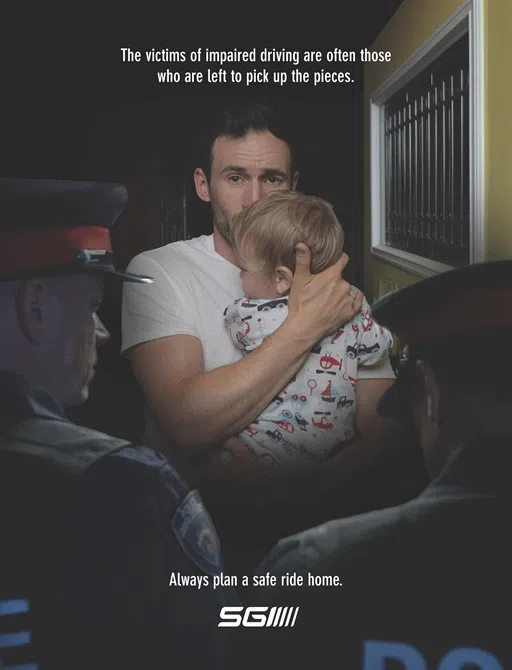 "It was just another crash, until I saw the baby seat."
That's a comment from a volunteer firefighter in SGI's new impaired driving campaign which highlights the after effects of an accident and the people that are left behind.
If you open your front door and a police officer is standing on the other side, you know the news may not be good.
Craig Stevenson had it happen to him when his 17 year old son was killed by a drunk driver in August of 2013.
He says, "It changes your life in a way no one should ever have to experience."
Saskatoon Police Staff Sgt. Patrick Barbar says the simplest advice is to plan your ride beforehand because if you rely on your judgement after drinking, you are putting your life and others lives at risk.
Cst. Patrick Foster with the Saskatoon Police Service says it's never easy, but when kids are involved, it is especially difficult. He didn't know what his biggest fear was until dealing with his first accident where a child was involved.
SGI reports that last year, 39 people died and 357 were injured in impaired driving collisions.