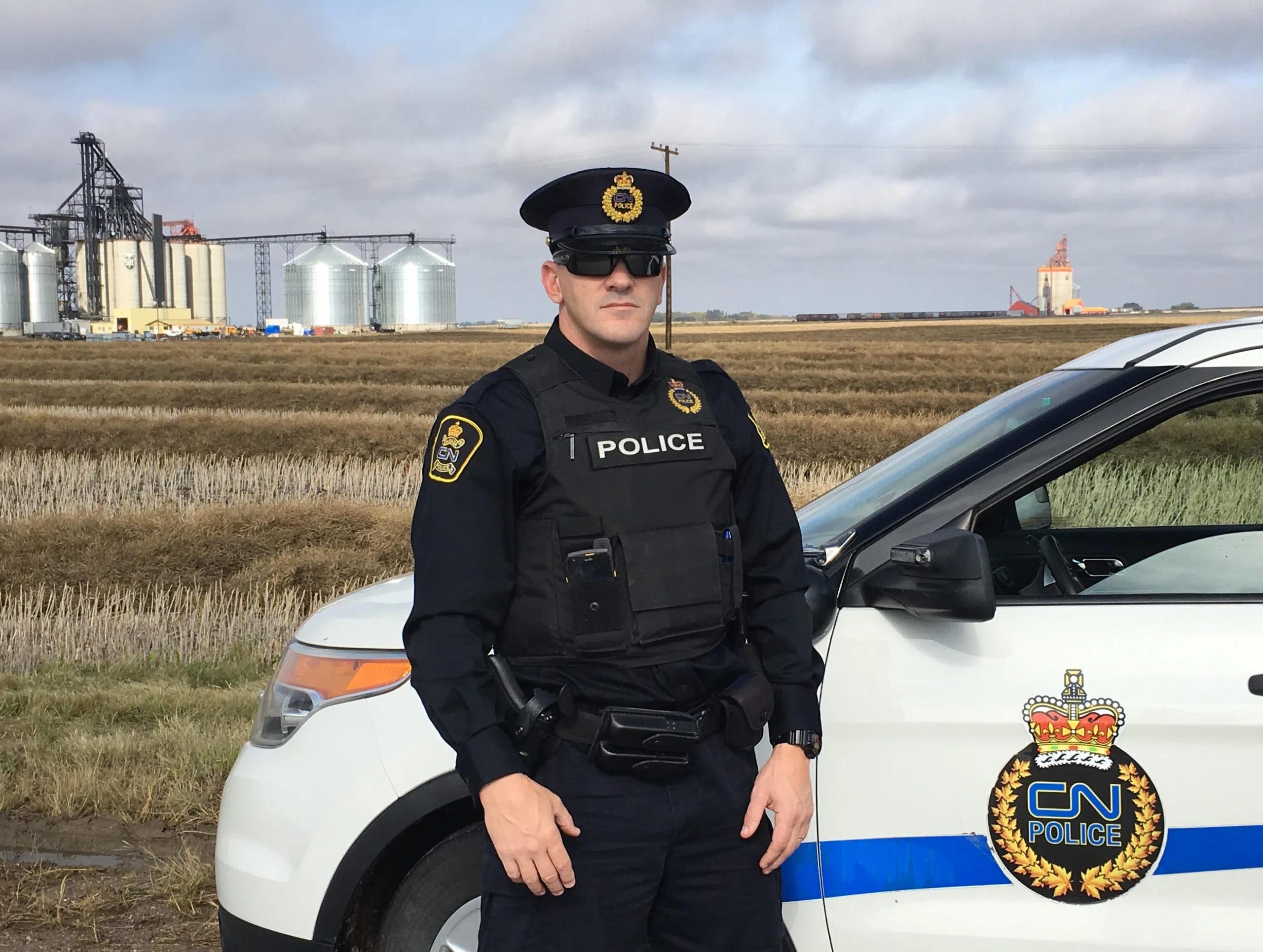 Grain truck drivers are being reminded about the need to stop at every rail crossing.
Constable Sean Strang with CN Police Service spread the message at five elevators in North Battleford on Monday.
Disregard for railroad crossing signals and gates, as well as distracted driving, are the main causes of collisions.
"Half our incidents involve semi-trucks on rural grid crossings," says Strang. "Most of them are marked by cross blocks only. You can cross them 100 times and never see a train; but the one time you are not paying attention, there is a train coming and then we have an incident."
It can take a train 1.5 kilometres to come to a complete stop, which is 18 football fields.
If your vehicle ever stalls on a track, exit immediately and move quickly away from the tracks in the direction from which the train is coming.
More than 222 accident occurred at railway crossings in Canada last year, resulting in 72 fatalities and 44 serious injuries.
(Above picture: Constable Sean Strang of CN Police Service)