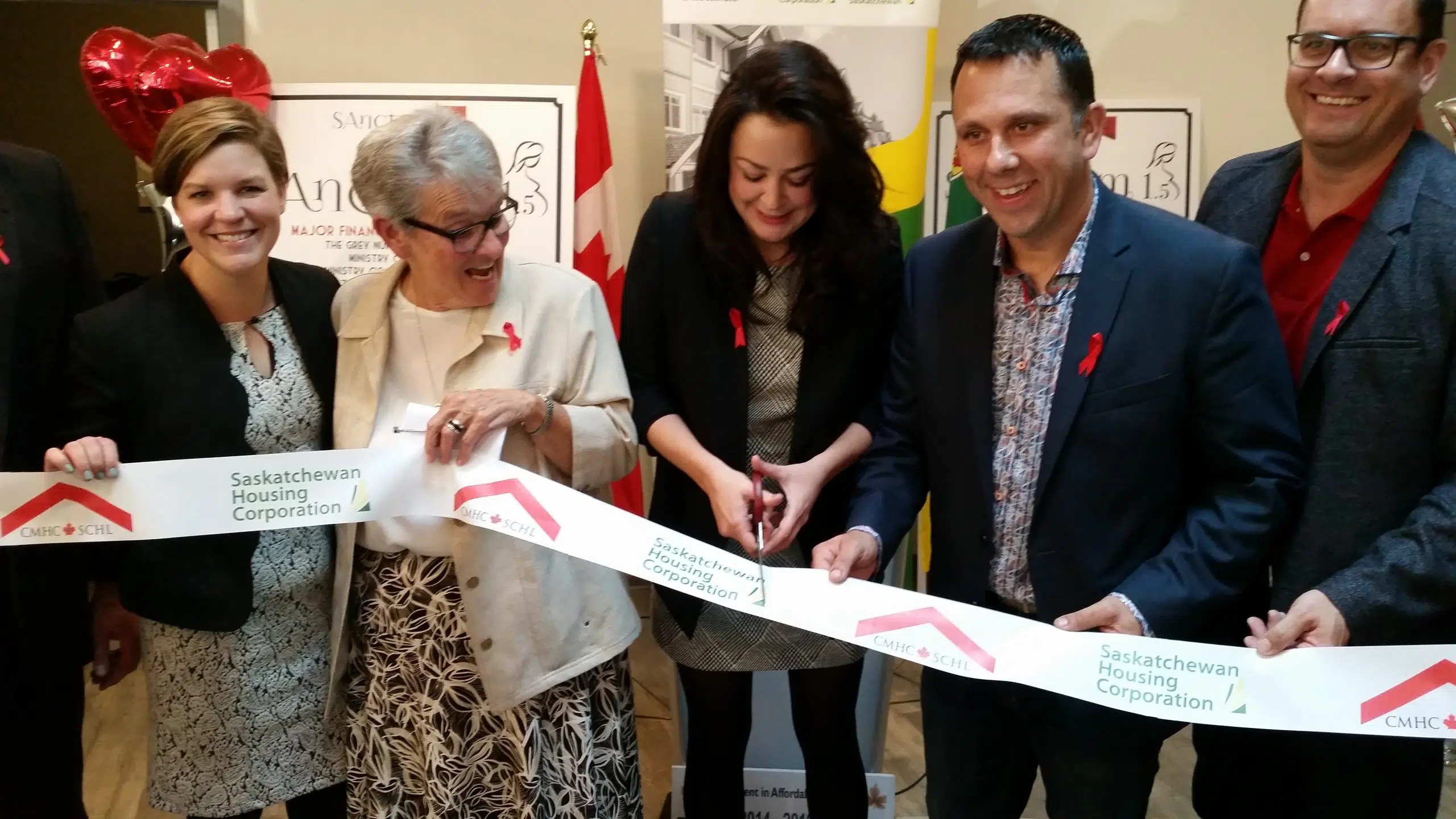 A home that is the first of its kind is open in Saskatoon.
HIV infected mothers of babies and expectant mothers with the virus will start moving into the ten-unit facility next week.
The Executive Director and co-founder of Sanctum Care Group calls it an example of thinking outside the box and bringing together the many stakeholders necessary to take a vision to realty.
Katelyn Roberts says the ten-unit home wouldn't have been possible if decision makers in all three levels of government and key community groups didn't share in their passion and commitment.
The President of Stewart Properties feels the unit goes far beyond the specifications. Tyler Stewart says while meeting the needs of the residents and regulators, they wanted to build a home-style atmosphere.
Stewart points out the official opening marks the end of a successful building process but stresses true success won't come until the home becomes a safe haven for mothers and their children to thrive.
There are five units for mothers and their infants and five for expectant mothers. The first two residents approved to move in Oct. 1 are expentent mothers. Roberts says Saskatchewan has the highest rate of HIV positive women who are in their child-bearing years. Roberts adds the need is compounded by the fact Saskatchewan has a high rate of indigenous children in foster care which is another goal of the facility.
The home called Sanctuary 1.5 will also be a place where girls and women who are unable to cope can leave their babies without going through the official adoption process and without fear of prosecution or reprisals.
The Province is providing 600-thousand dollars in operating funding each year.