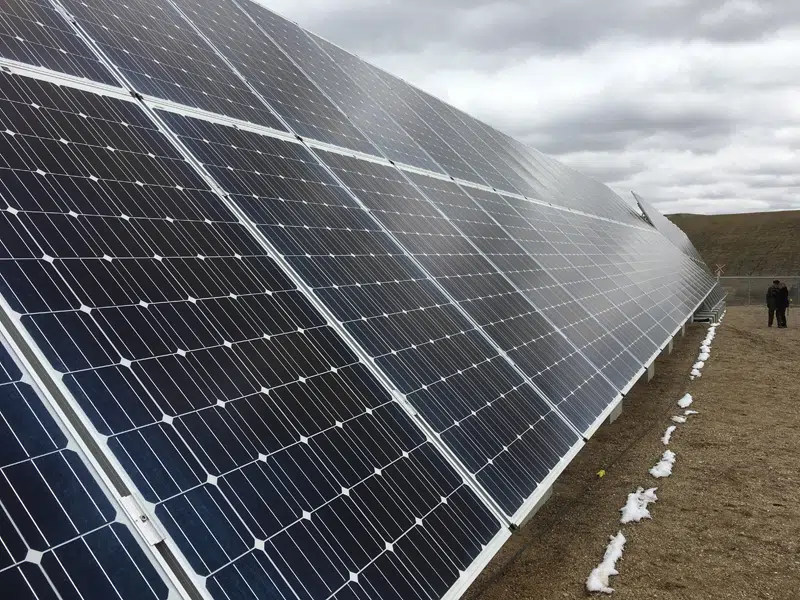 More and more people are becoming interested in using solar or renewable energy, that from Michael Nemeth of the Saskatchewan Environmental Society.
He says that more people are using solar panels on their homes and that there are other options for those who don't want solar panels on their roof.
The SES Solar Co-op offers the opportunity for an individual to buy a share or several shares and be a part owner of the solar co-op and in a sense own solar panels that aren't physically on their own roof.
Recently 126 solar panels were installed with a generation capacity of 40 kilowatts to power electric vehicles that are part of the Saskatoon CarShare Co-op.
A total of five vehicles are now 100 per cent powered by solar power by a solar array located at Radiance Co-housing on Avenue L South.
Nemeth says charging stations for the vehicles have been set up in different communities in the city including City Park, Riversdale and Nutana.
Nemeth adds that the SES will also be installing an additional solar array this month.