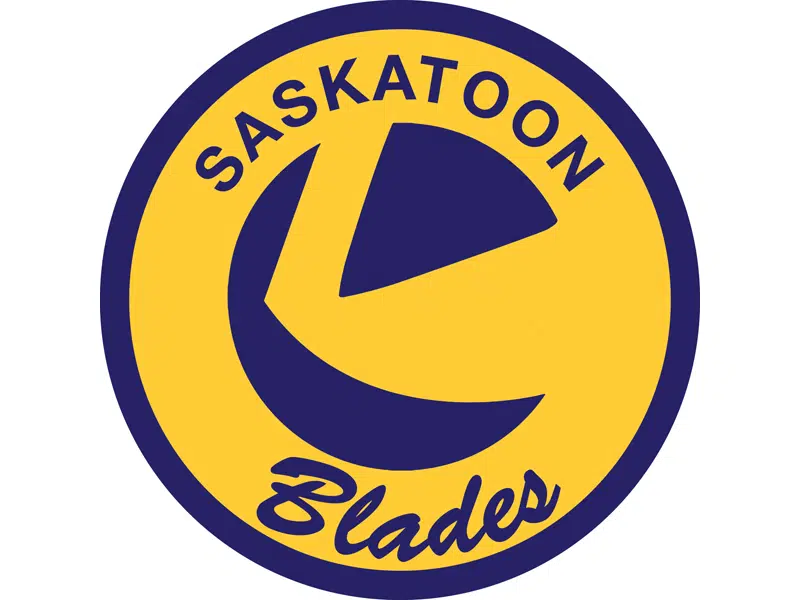 It's my Parting Shot to finish off my three-part preview of the W-H-L's upcoming season…
       The last two days have been spent telling you about the best teams in each of the four divisions in each of the two conferences….plus the Fearless Predictor did some standings prognostications. The Saskatoon Blades weren't singled out as a top team, but they were predicted to be a third place team in the East Division and in the Eastern Conference playoffs for the first time since 2013!
       Some people may ask why I think the Bridge City Bunch will qualify for the post-season after years of not being there while others will ask why just third place after a 6-and-1 pre-season? To the first question, the East Division isn't "The Group of Death" this season as it was last, with the top three teams all taking at least a half step back to a full step in reverse. The second question answer…don't let the pre-season fool you!
       The Blue and Gold have re-stocked their shelfs and have some mighty fine pro prospects. There's two players drafted by Stanley Cup-champion Washington in Eric Florchuk and Norwegian import Kristian Roykas-Marthinsen while Chase Wouters was invited to Tampa Bay's training camp. In addition, Kirby Dach and Nolan Maier are believed to be high first and possible second round Draft picks by N-H-L teams next June!
       There's two things to keep in mind when it comes to this high-end talent the Blades have…except for goaltender Maier, all mentioned players are forwards. And, with the exception of Marthinsen, all mentioned players are 17 or 18 years old. No mention of 20-year-olds or defencemen! As a result, in a league dominated by 19 and 20-year-olds, Saskatoon are likely to come up short compared to the elite teams of the W-H-L. They'll be exciting, playing in more 5-3, 5-4, 6-4 games than anyone, while at least matching last year's win total of 35 to get into the playoffs!
       Come the post-season, anything can happen…but the Fearless Predictor has the Lethbridge Hurricanes hoisting the Ed Chynoweth Cup next May after out-lasting the Vancouver Giants in the final!
       That's my Parting Shot, I'm Les Lazaruk…