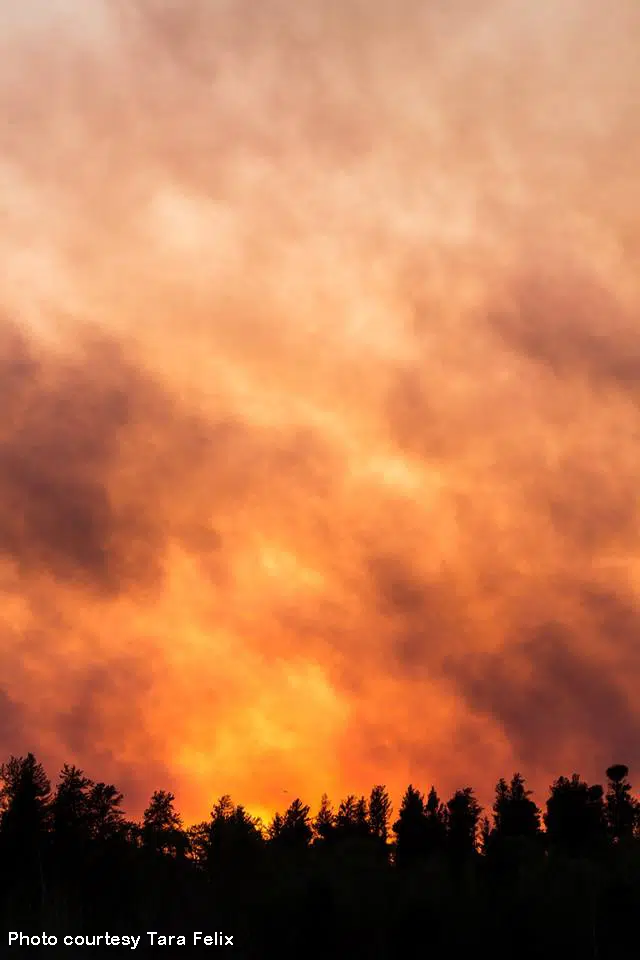 The Director of the University of Saskatchewan led Global Water Futures Program feels emergency officials need to be prepared for more wildfires and floods for the foreseeable future.
John Pomeroy said the effects of global warming have been felt over the past three years in Western Canada.
He says the accelerated melting of glaciers has led to weather systems over the prairies stalling resulting in prairie droughts.
This has led to devastating wildfires like the Fort McMurray blaze last summer and the fires spread throughout northern B-C this year.
Pomeroy also felt these factors led to the 2013 flood in southern Alberta and the recent stalled hurricane on the coast of North Carolina.
Pomeroy who is also the Canada Research Chair in Water Resources and Climate Change pointed out carbon dioxide in the atmosphere has almost doubled over the past two generations and it would take a century for a massive international emission reduction effort to reverse the problem.
In the meantime Pomeroy recommended the development of comprehensive drought and flood forecasting systems and careful planning in areas susceptible to flooding.