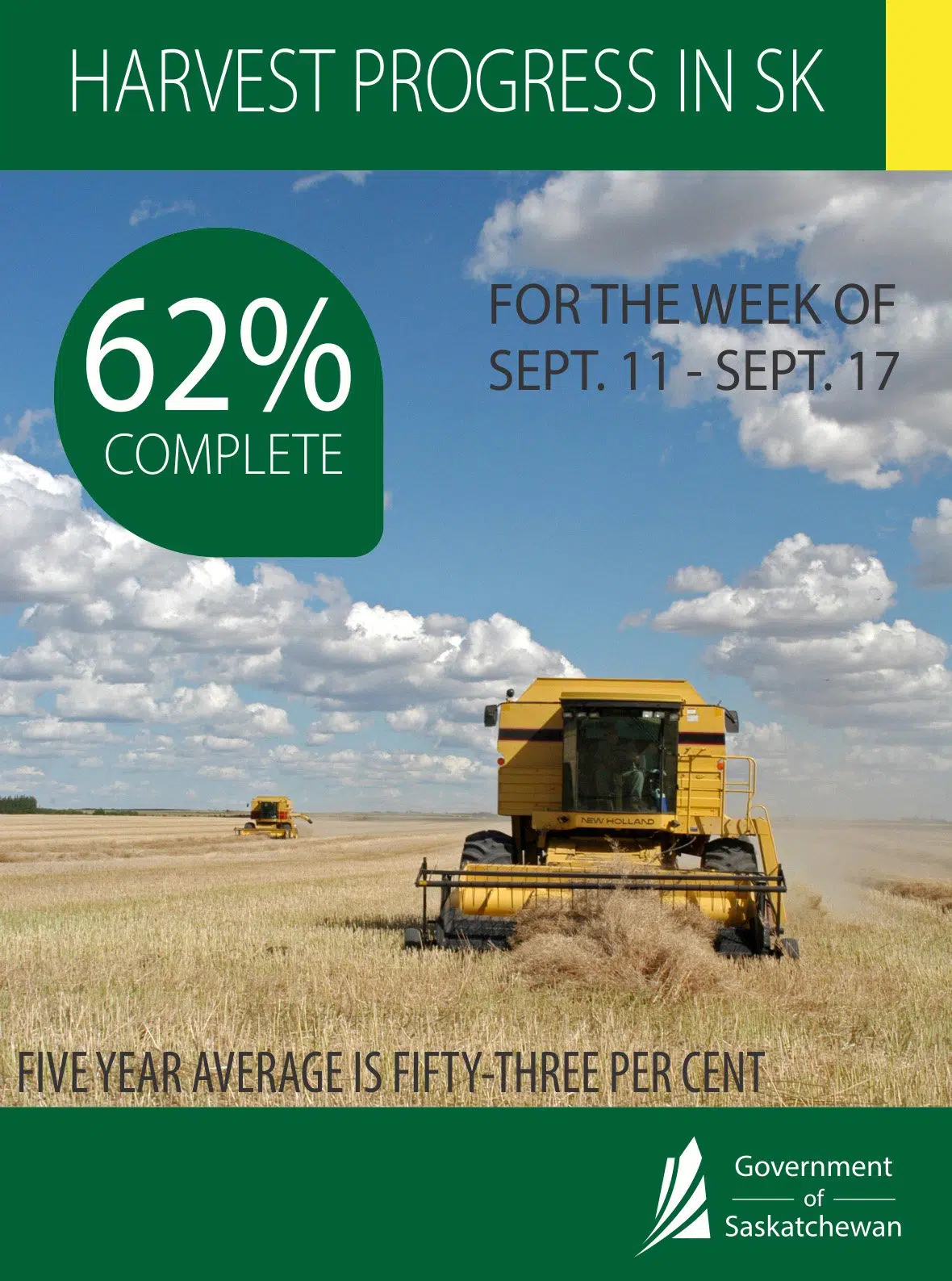 Very little harvest progress was made over the past week as the provincial harvest sits at 62 percent, an increase of only four percent.
Twenty-six percent is now swathed or ready to straight-cut.
Rain fell over most of the province with some snow reported in the northwest. Many areas picked up more than 30 millimetres of rain.
There is a wide range in harvest progress. The southwest has 86 percent combined and the southeast 84 percent. Central regions are just past the half-way mark with west-central 57 percent and east-central 55 percent.
It will be a long harvest in northern areas where 29 percent has been combined in the northeast and only 17 percent in northwest.
The majority of crop damage was caused by lodging and quality loss.
The rain has help cropland and pasture topsoil, but overall conditions remain very dry. Cropland topsoil moisture is rated as four percent surplus, 40 percent adequate, 37 percent short and 19 percent very short.
Pasture conditions are rated as 14 percent in good condition, 23 percent in fair condition, 36 percent in poor condition and 27 percent in very poor condition.
A complete, printable version of the Crop Report is available online at
http://publications.gov.sk.ca/documents/20/108449-Cro%20Report%20for%20the%20Period%20September%2011%20to%2017,%202018%20-%20complete.pdf