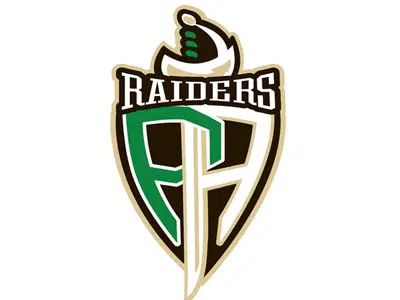 It's my Parting Shot for the second of a three-part preview of the W-H-L's upcoming season…
       Today, a look at the Conference I know much better than the one I took a stab at yesterday…the Eastern Conference today as opposed to the Western yesterday, complete with a standings prediction!
       Two teams stand out for me this year…one from the Central Division and one from the East Division…as the teams that should rise up and shine!
       In the Central Division, it's Lethbridge. The Hurricanes looked like sellers at the trade deadline back in January…dealing goaltender Stuart Skinner, Giorgio Estephan and Tanner Nagel to Swift Current for Logan Flodell, Logan Barlage, Owen Blocker, Matthew Stanley and a trio of Bantam Draft picks. Yet, the Canes advanced to the Eastern Conference final before falling to the Broncos in six games. Lethbridge will be strong this year, led by captain and Pittsburgh signed sniper Jordy Bellerive, second ranked 2019 N-H-L Draft prospect Dylan Cozens and offensive defenceman Calen Addison!
       In the East Division, it's Prince Albert. The Raiders have a strong core of 19-year-olds…led by goaltender Ian Scott and five defencemen from that age group. I've said it before, and I'll say it again now, if P-A doesn't finish first in the East Division, win at least two playoff rounds and end a 14-game losing streak against the arch-rival Blades in Saskatoon…there should be an awfully-owly fan base in Prince Albert!
       With that said, and Lethbridge and Prince Albert finishing atop their respective divisions, the Fearless Predictor has Calgary, Medicine Hat, Kootenay, Red Deer and Edmonton finishing in that order in the Central Division behind the Hurricanes. In the East, following the Raiders, in order, will be Brandon, Saskatoon, Moose Jaw, Swift Current and Regina…the latter based only on if G-M John Paddock does as I believe he will and trades quality older players like Cale Fleury, Jake Leschyshyn and Nick Henry to recoup some draft picks lost last year while building a Memorial Cup host team that lost in the final!
       The non-playoff teams will be the Rebels, Oil Kings, Broncos and Pats. Yes, I have the Blades in the post-season for the first time since 2013. I'll explain more about that tomorrow…as well as pick the W-H-L finalists and Ed Chynoweth Cup champions!
       That's my Parting Shot, I'm Les Lazaruk…