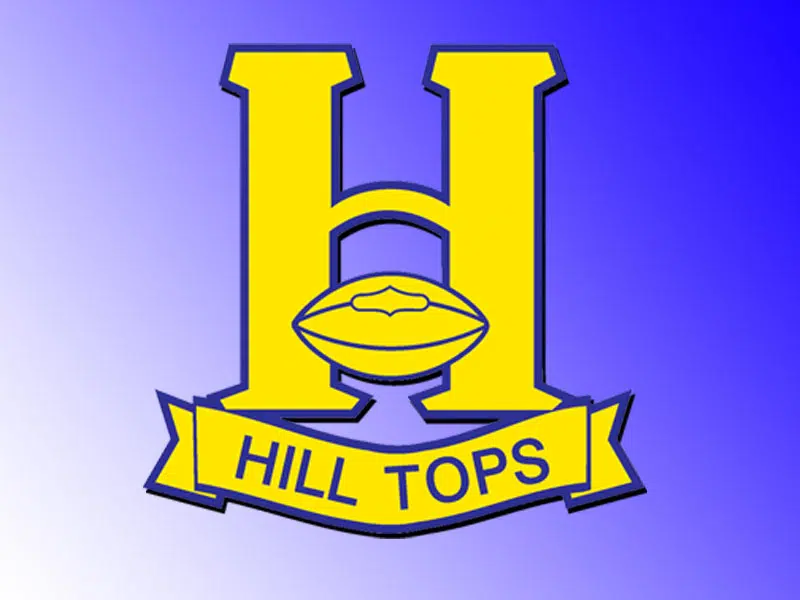 The entire offensive line of the Saskatoon Hilltops has been named the Prairie Football Conference offensive player of the week.
       They dominated the line of scrimmage Saturday in Calgary as 363 of their 563 yards in total offense was on the ground during the 79-7 victory. The 4-0, first place Toppers host 2-2 Regina this Saturday at 7 at Saskatoon Minor Football Field. The broadcast on 92-9, THE BULL begins at 6:30. Following is part of news release from the Canadian Junior Football League…
Prairie Conference
Offensive Line – Saskatoon Hilltops
The seven big bodies of the Hilltops offensive line dominated the trenches on Saturday night allowing the offence to move the football at will.  Behind the line the Toppers offence tallied 563 yards of total offence, 363 of which was on the ground.  They also scored eight offensive touchdowns.