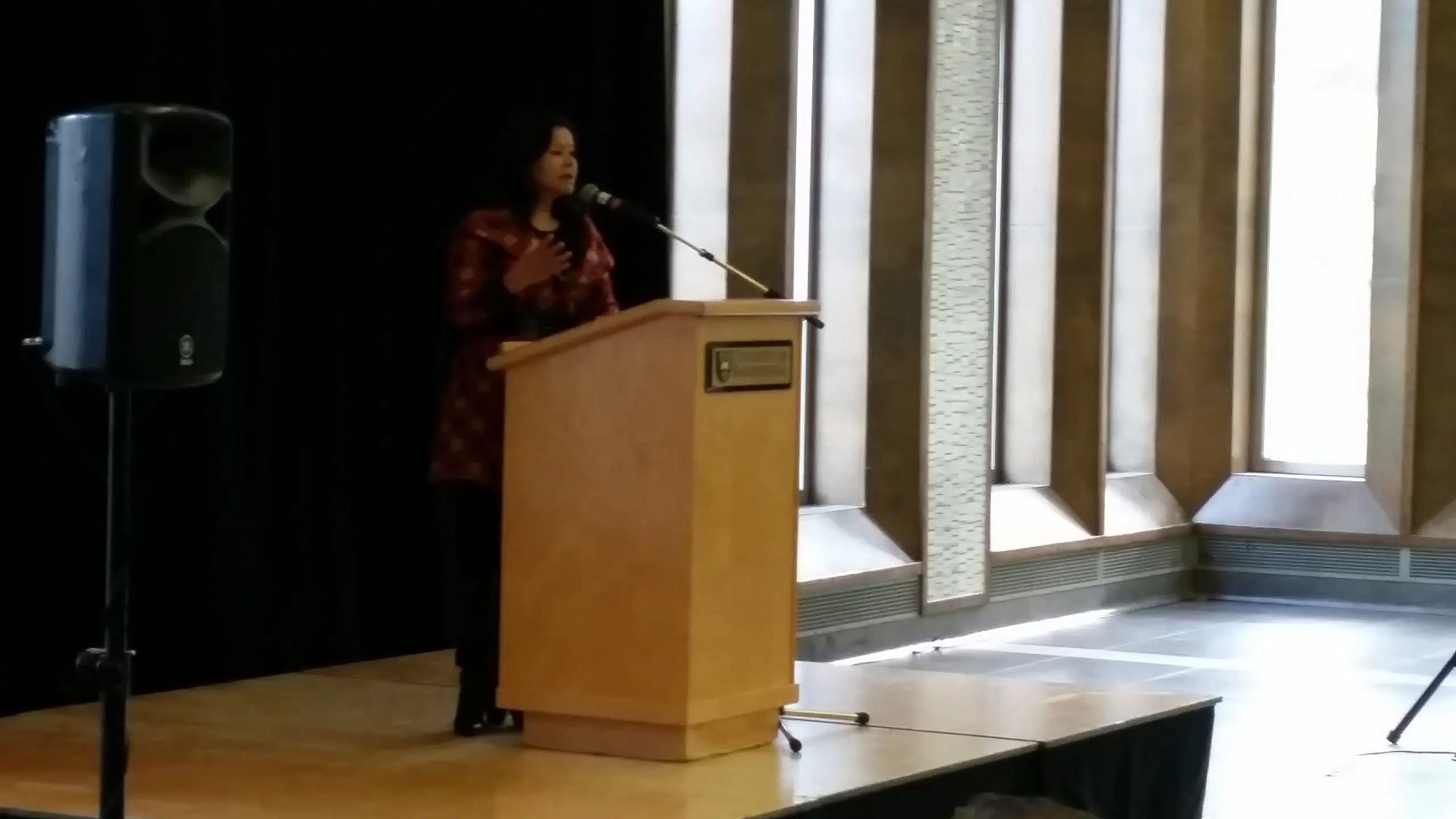 The reconciliation process continues to make progress but there is still a lot of work to be done.
That's the feeling of Lac La Ronge Indian Band Chief Tammy Cook-Searson who spoke at the opening ceremony of the Building Reconciliation Internal Forum at the University of Saskatchewan.
Cook-Searson complimented university officials for holding the session for a second straight year feeling it's an important step toward advancing the truth and reconciliation message to mainstream society.
She felt areas of improvement include revitalizing language and culture in Indigenous communities.
The forum focused on the Indigenous student experience, building and sustaining "the right relations", Indigenous perspectives on research and education to prevent racism and oppression.