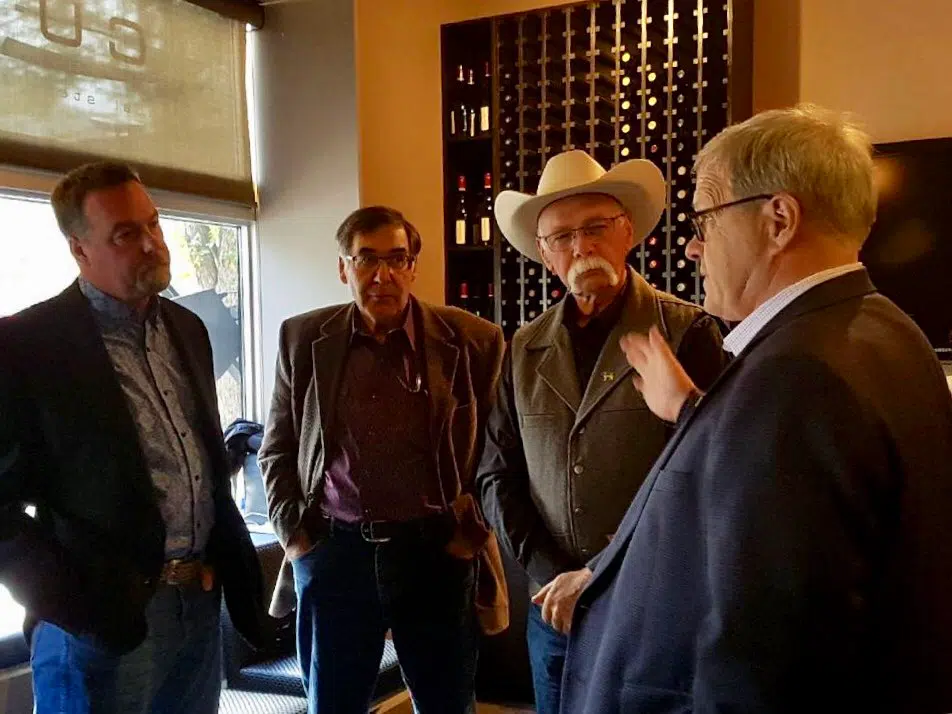 Federal Agriculture Minister Lawrence MacAulay isn't making any promises, but will look into request made by various farm organizations.
Livestock producers in about 150 Saskatchewan rural municipalities will be able to apply for a tax deferral on animals sold this year due to drought. This will help them restock their herds next year.
"There is criteria that I have to follow as Minister in order to make the change," says MacAulay. "It doesn't work simply."
The program is based on the decline of forage crop production by region.
A full list of eligible RM's can be viewed at http://www.agr.gc.ca/eng/programs-and-services/drought-watch/livestock-tax-deferral-provision/2018-initial-list-of-prescribed-regions/?id=1536603017155
(Photo-MacAulay meeting cattle producers in Saskatoon-Sept 11-Twitter)