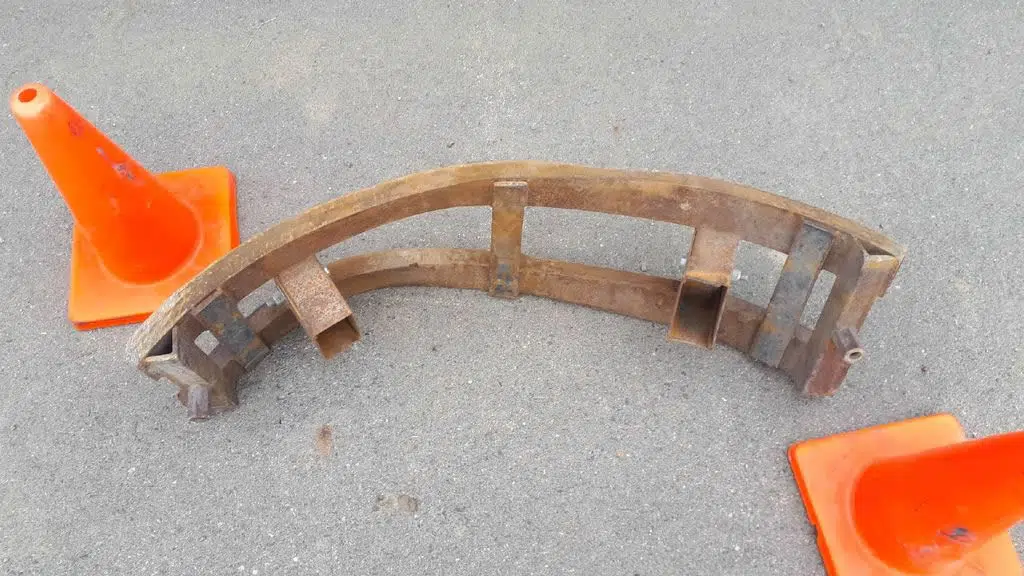 Maidstone RCMP allege that large pieces of metal believed to have fallen off a flat deck trailer being hauled by a white semi caused a three vehicle collision on Highway 16 near Marshall on Sunday night.
Just before 10 p.m., three separate vehicles hit this metal, resulting in extensive damage and the vehicles having to be towed away.
Police are looking for any information about the driver, the vehicle or the company that transports the type of metal you can see in these pictures.
You can call the police or Crime Stoppers if you have any tips.