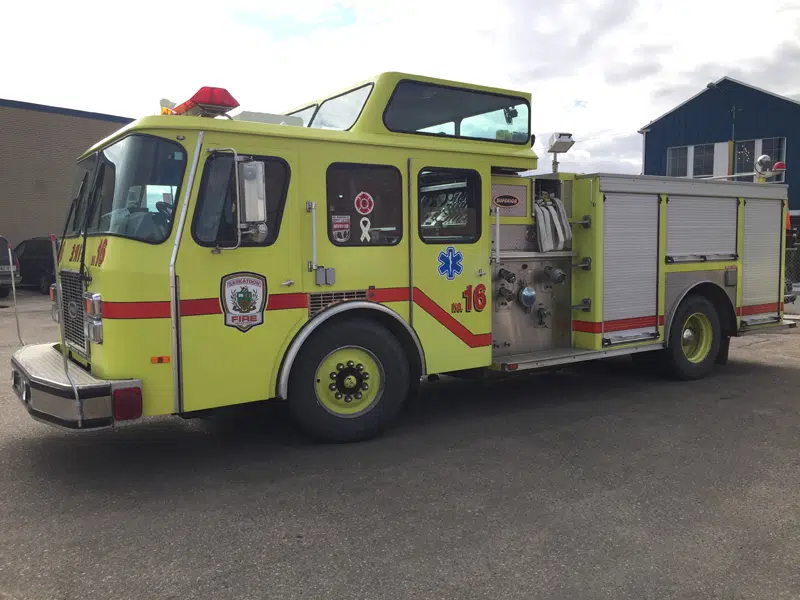 Four of Saskatoon's Fire Halls will be opening their doors to the public this week.
A total of four open houses will take place Monday through Thursday with Fire Hall number 2 on Diefenbaker Drive hosting their open house Monday Night and Fire Hall number 3 on Clarence Avenue will host their open house and public grand opening Thursday night.
Mike Ralston of the Saskatoon Fire Department says each open house is a chance for residents to see and meet their local firefighters and to see inside one of the city's fire facilities.
The grand opening of the new number 3 station on Thursday will have free chili on hand for those attending says Ralston.
Wednesday night's open house at Fire Hall number 1 on Idylwyld Drive will include a live burn as a small fire will be started and be put out by a fire extinguisher.
All the open houses get under way at 6:30.
Monday night: Open House at Fire Hall No.2 3111 Diefenbaker Drive at 6:30 p.m.
Tuesday night: Open House at Fire Hall No.8 207 Slimmon Road at 6:30 p.m.
Wednesday night: Open House at Fire Hall No.1 125 Idylwyld Drive South at 6:30 p.m.
Thursday night: Public Grand Opening at Fire Hall No.3 2613 Clarence Avenue South at 6:30 p.m.