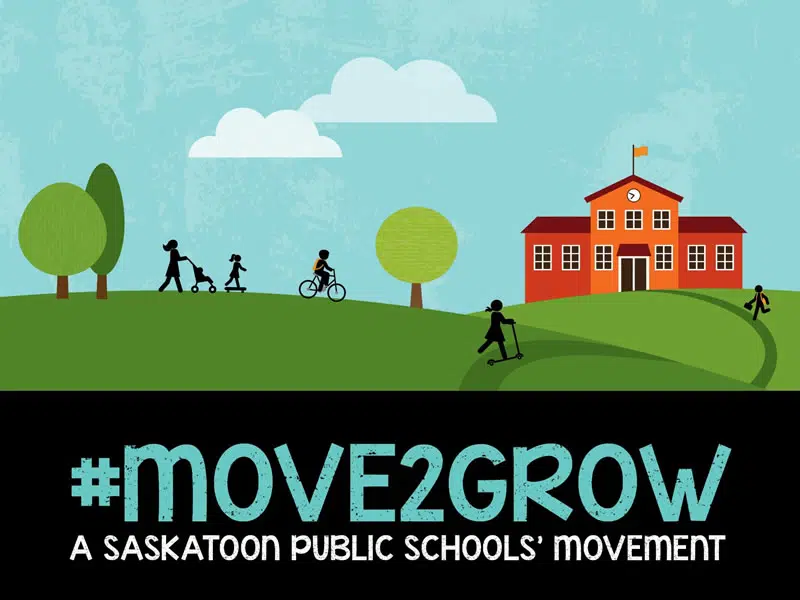 With the beginning of the school year well under way, Saskatoon Public Schools has begun a campaign to encourage more physical activity.
The Move to Grow campaign suggests walking or cycling to and from school.
Chair of the Active Transportation Committee, Brad Smith, says physical activity results in a healthier mind and body and improved engagement in school.
The campaign was launched on Friday, encouraging parents and students to look at ways of getting to school safely.
For instance, if your child is normally dropped off at school, you could instead park a few blocks away and then walk the rest of the way with or without you, depending on the age of the child.
Neighbourhood children could walk or cycle to school together.
Smith says they are working on the possibility of supplying helmets and bike locks for those who need them.
He adds that Move To Grow not only promotes physical activity, but also more environmental approach to transportation.