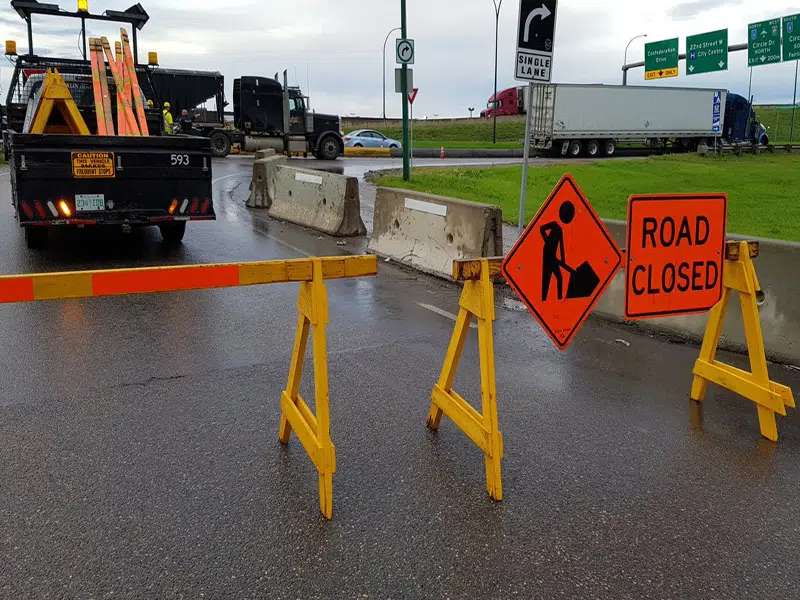 Over the next few weeks, crews will be working on filling cracks on sections of roads around the city including Circle Drive and 1st Avenue North.
Over the next few nights, crews will be working on the northbound lanes of Circle Drive South between Taylor Street and Attridge Drive.
Circle Drive will remain open during the work with lane restrictions and lower speed limits.
The city says motorists can expect very brief (less than an hour) closures on some of the northbound exit and access ramps onto Circle Drive in the area.
To limit the impact to drivers some of the work will completed overnight.
1st Avenue will be closed Sunday from 7 a.m. to 4 p.m.
The city thanks drivers for their patience while the work is carried out.