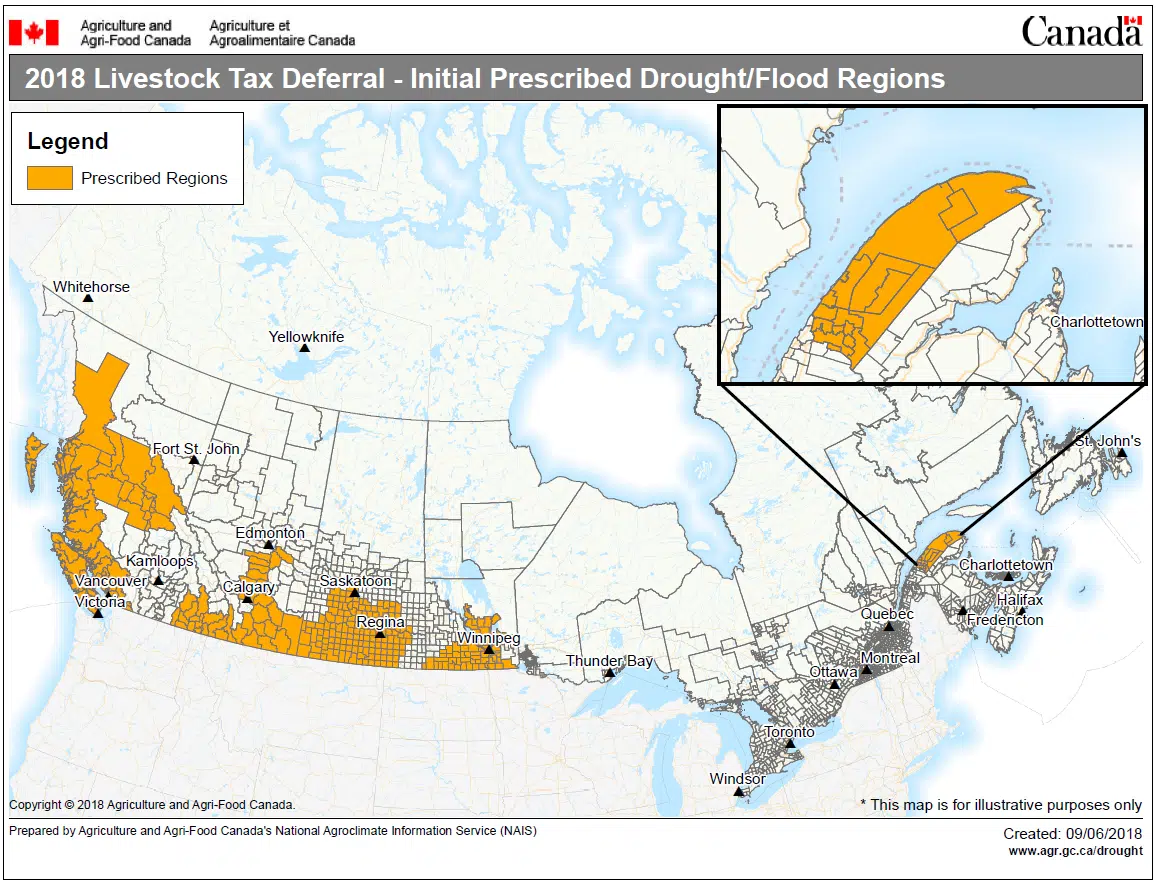 Livestock producers in 150 Saskatchewan rural municipalities are eligible for a tax deferral due to drought conditions.
It allows livestock producers in the prescribed area to defer a portion of their 2018 sale proceeds of breeding livestock until 2019 to help replenish the herd.
The designations are usually made in December, but cattle producer organizations asked Ottawa to set the boundaries earlier to help with herd management planning.
About one-half of Saskatchewan rural municipalities are covered in the designated area, including most southern and central areas.
A full list of eligible RM's can be viewed at http://www.agr.gc.ca/eng/programs-and-services/drought-watch/livestock-tax-deferral-provision/2018-initial-list-of-prescribed-regions/?id=1536603017155
The Agricultural Producers Association of Saskatchewan (APAS) says the tax deferral area is not large enough and does not cover all affected producers. It wants the entire province to be included so all producers can access the option, if needed.