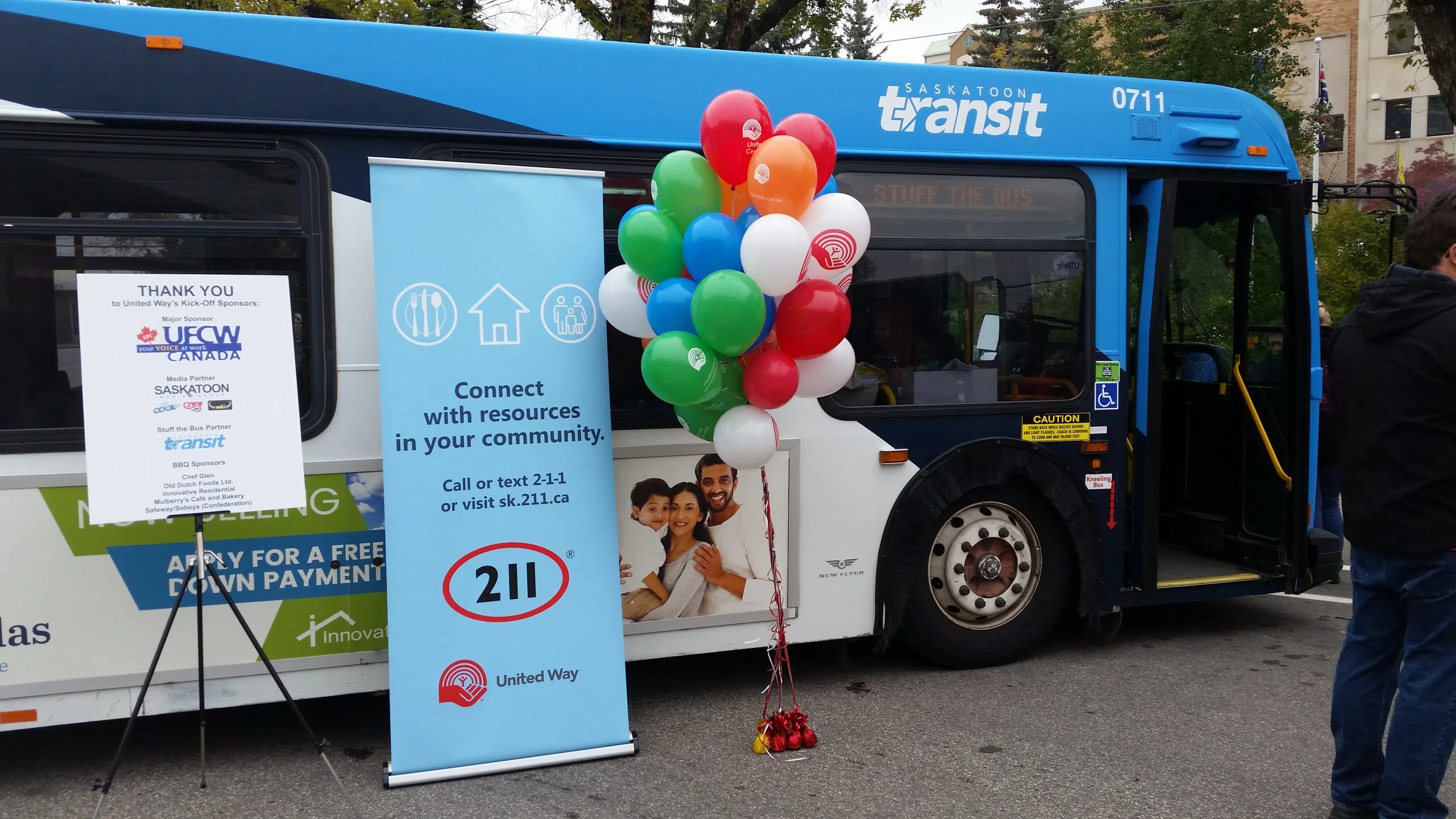 The United Way of Saskatoon and area has launched its fundraising campaign with the annual Stuff-the-Bus event.
A city bus sitting in front of city hall over the lunch hour was loaded with essential every-day items like toiletries, school supplies, hats, mitts, toques and socks.
C-E-O Shaun Dyer called it a celebration and call to action as well as an indication that small acts can make a big difference to those who need it the most.
Dyer pointed out no donation is too small. He says five dollars or volunteering for just an hour makes a difference.
The organization which has been in the community for almost 60 years is 100-percent local.