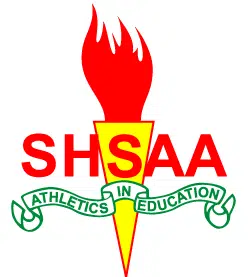 The "real" winners are the student-athletes!
That's because the Saskatchewan Soccer Association and Saskatchewan High Schools Athletic Association have reached an agreement whereby the high school seasons can continue. Matches had been cancelled throughout the province in recent days, reportedly, because the S-S-A wasn't allowing their officials to take part in what they considered to be non-sanctioned matches…because the S-S-A and S-H-S-A-A couldn't agree on a sanctioning fee. Today's agreement, according to a joint news release from the provincial soccer and high school sports bodies, sees the S-S-A sanction all S-H-S-A-A matches and provide registered officials for those games. Following is the joint news release…
September 12, 2018
To: SASKATCHEWAN MEDIA OUTLETS
Re: SHSAA Soccer
Saskatchewan Soccer Association and Saskatchewan High Schools Athletic Association are pleased to announce that they have reached an agreement. The result is that SSA is able to provide sanctioning of SHSAA games and allow registered officials to participate.
In recent discussions both sides have agreed to work together to ensure the athletes, coaches and officials can participate in safe and positive environment. While we recognize that there has been an impact on high school soccer this fall we believe that the agreement reached today will result in a better working relationship that will be positive for soccer in schools in the long term.
"We are grateful for the positive discussions with SHSAA and with both sides refocussed on ensuring a positive game time environment for all participants, we look forward to continued discussions going forward." Doug Pederson, SSA Executive Director
"SHSAA is thankful for the continued work on this issue by SSA. We look forward to pooling resources and we are excited that Saskatchewan students will continue their school sport experience in soccer." Lyle McKellar SHSAA Executive Director
With the release of this joint statement this agreement will have immediate effect.
Sincerely,
Lyle McKellar Doug Pederson Executive Director Executive Director SHSAA SSA