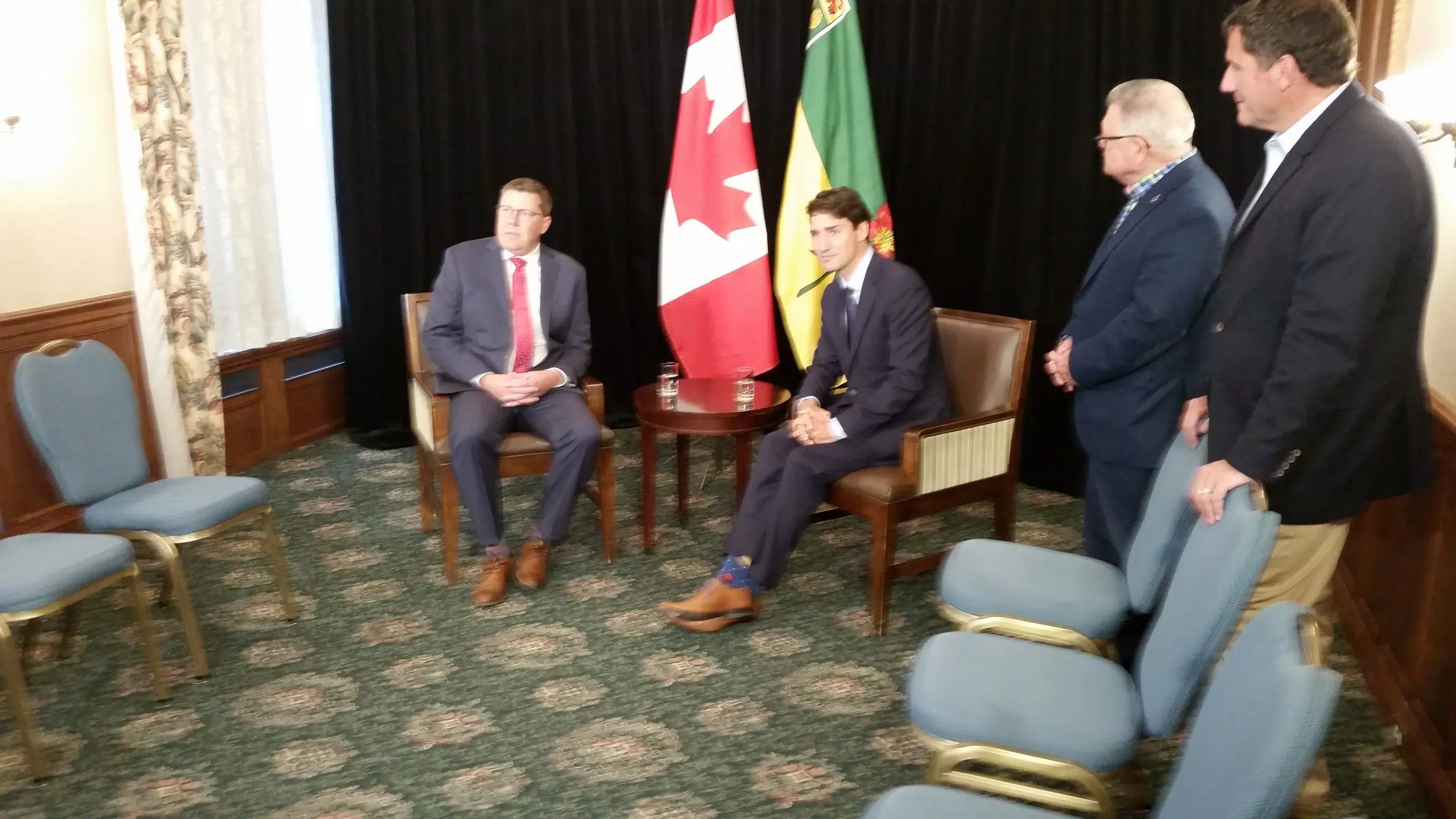 The Premier of Saskatchewan said the province's relationship with Ottawa is in the hands of the Prime Minister and his Government.
Scott Moe had a short meeting with Prime Minister Justin Trudeau in Saskatoon and re-emphasized the province's position on scrapping the Federal carbon tax and Bill C-69.
The Premier said he hopes the Trudeau Government sees the value in Saskatchewan's carbon plan which Moe feels will reduce emissions and help bring about climate change without imposing a tax.
Moe also feelt repealing the legislation that broadens assessment and consultation for projects like pipelines would give Saskatchewan businesses better ability to transport their products abroad and benefit all Canadians.
He stressed dropping both would provide a good foundation for Saskatchewan's economy and its relationship with Ottawa moving forward.
Moe said he is disappointed there is a fork in the road in Saskatchewan's relationship with the Federal Government which he felt has been frosty over important economic issues.