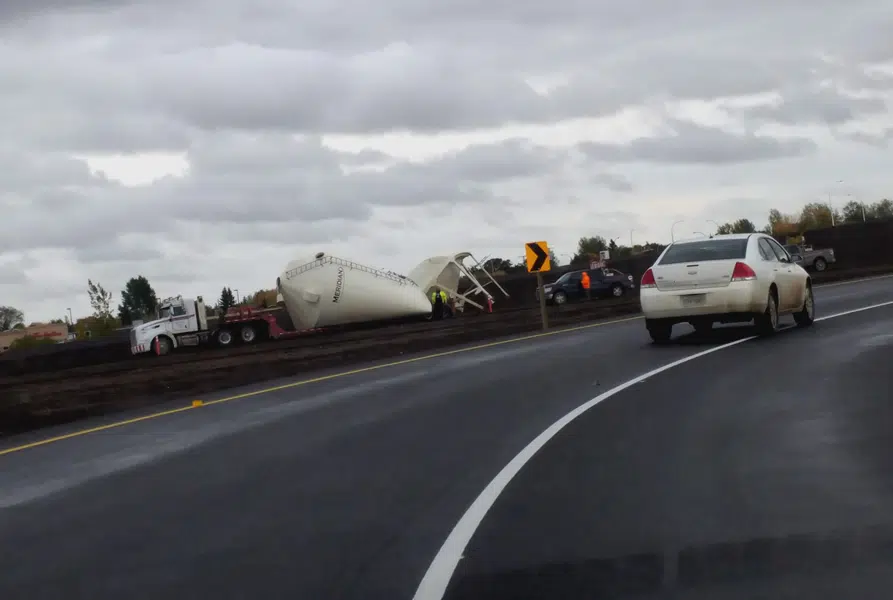 A grain bin was destroyed after coming into contact with the newly opened Highway 12 overpass on Wednesday afternoon.
The bin remained on the truck trailer, but a portion was sheared off—leaving fragments on the northbound lanes.
Four grain bins were being moved in a convoy, but only the bin on the lead truck was damaged. The other units stopped short of the overpass.
Northbound traffic was reduced to a single lane. The lower deck of the overpass appears to have sustained minor damage, according to a Martensville resident who spoke to CJWW News.