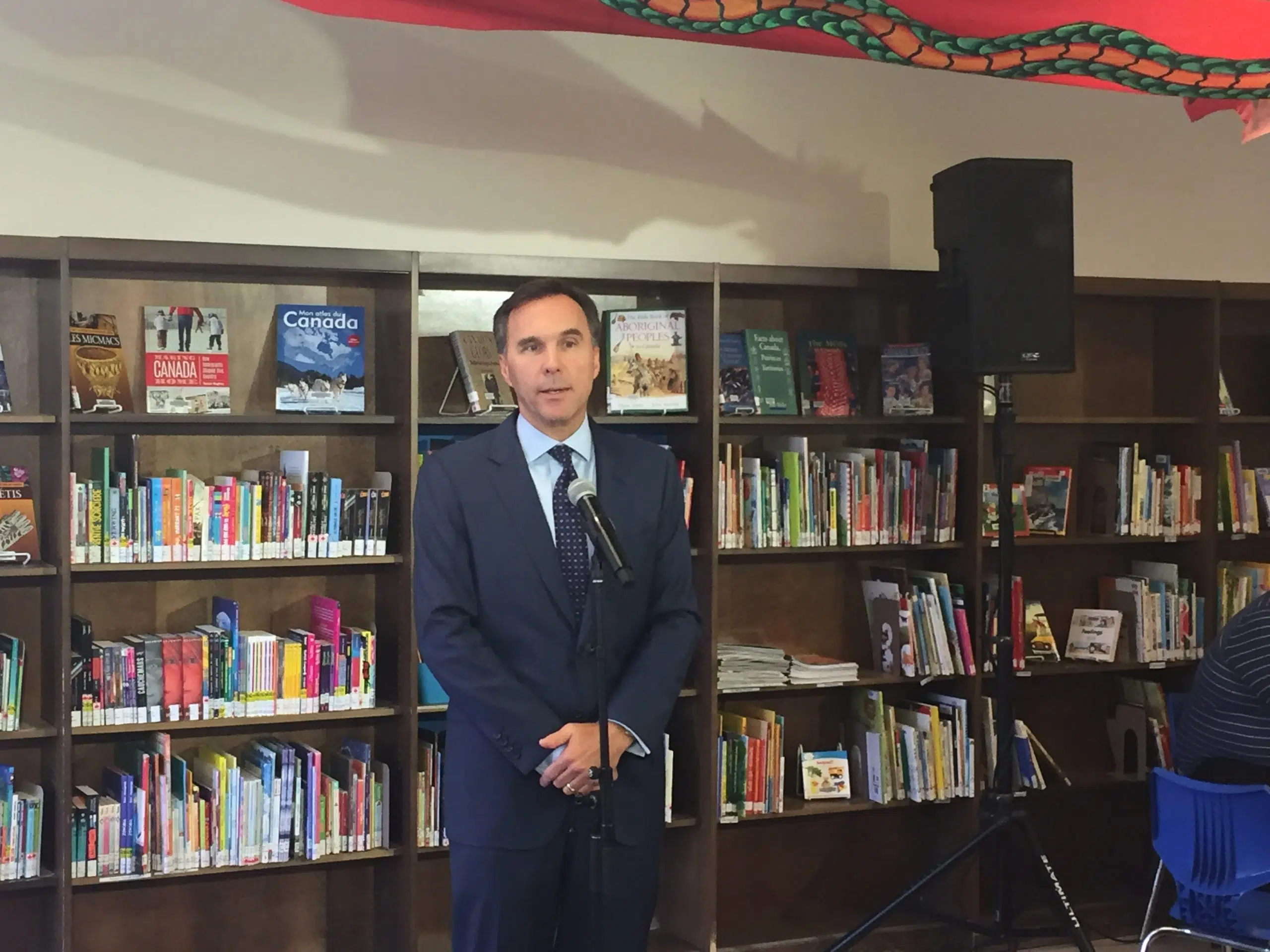 Federal ministers have left Ottawa and have made the trip west to Saskatoon for this week's federal caucus retreat. Among the ministers in the Bridge City is finance minister Bill Morneau. On Tuesday he took time to meet with businesses to talk about competitiveness in Canada. He also took time to meet with residents to talk about policies that the government implemented over the last couple of years and the impacts they're having across the country. Morneau says with the tax changes put in place for middle class Canadians and the Canada child benefit that in 2019, an average Canadian family of 4 will be about two thousand dollars better off. The finance minister adds that unemployment rates are at 40 year lows and that wages are growing coast-to-coast. Morneau also heard from people in Saskatoon that climate change needs to be addressed and the finance minister says he's out listening to comments from Canadians across the country and says climate change is among issues that need to be listened to and taken into consideration.
While speaking at Frances Morrison Library Tuesday afternoon, Morneau addressed the on-going NAFTA talks that are currently taking place in Washington. Canada is looking for a deal that works for all parties and Morneau assures that the team south of the border is currently working hard to do so. He adds that if U.S. President Donald Trump imposes tariffs on the automotive industry, it'll be bad for both Canada and the United States.
Trans Mountain was also discussed by Morneau. He says the federal government will find a way to continue the project following the Federal Court of Appeal's decision to stop construction.
"We need to look at the approach to consulting with Indigenous Canadians. We need to ensure that we've satisfied and shown people that we've dealt with environmental concerns. It requires carefully considering what we've heard and we'll be coming forth in the upcoming days or weeks to talk about a path forward."
The federal caucus retreat is taking place in Saskatoon throughout the week.