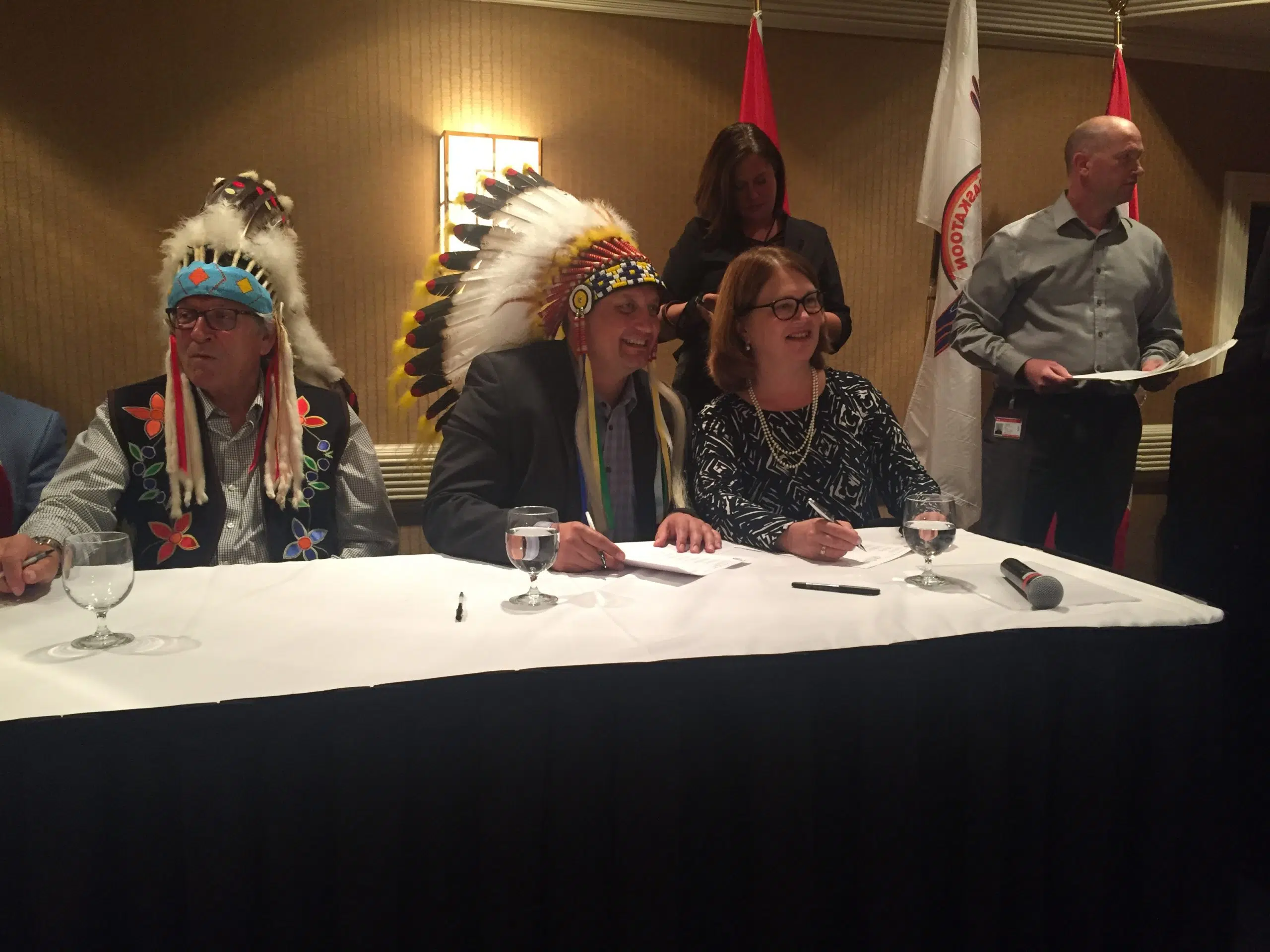 Federal Minister of Indigenous Services, Jane Philpott was in Saskatoon Tuesday afternoon to announce $56.2 million dollars in funding for Saskatoon Tribal Council and its member First Nations communities. $50 million dollars over the next 5 years will go to Saskatoon Tribal Council through the Community Well-Being and Jurisdictional Initiative which will go towards helping STC's Child and Family Services Agency to focus their efforts in implementing activities to help families who are at-risk and to develop prevention services and programs based on communities needs and priorities to ensure that children and families stay together in their communities. Saskatoon Tribal Council Chief Mark Arcand says if a community wants to focus on mental therapy, addictions, education, health or sports and recreation to keep children in a positive environment, that's what the money will go towards. Minister Philpott says the funding is to help change the way of the past and move into a new direction.
"Instead of apprehending children sometimes based on poverty or the health concerns of a child or the health concerns of a parent or the inability to have adequate food or any other reason. If the funding is flowed to address those circumstances rather than taking the child away, then families can stay intact."
$6.2 million dollars will go towards the mature health services transformation pilot to help transform the health services of Saskatoon Tribal Council and its First Nations. The pilot project will help transform the health services of STC and its member First Nation communities by informing staff about the impacts of programming on overall health status through measuring health outcomes against objectives.
Jane Philpott is in Sakatoon this week with other federal ministers as part of the federal Liberal caucus retreat.