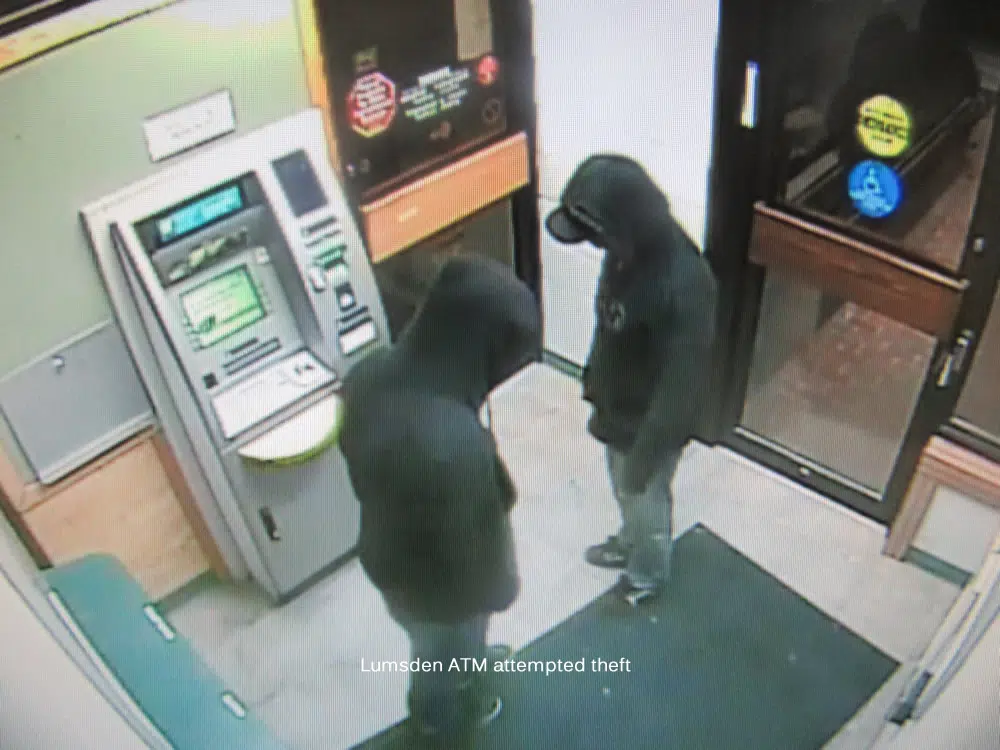 RCMP from two different Detachments are reporting ATM thefts, one was successful and the other was an attempt.
Broadview RCMP say on Monday, the alarm at the Conexus Credit Union in Whitewood went off and when officers arrived, the ATM from the lobby had been removed.
Security video showed two suspects wearing blue coveralls, hoodies, baseball caps and gloves. Both had their faces covered.
You can see a picture with this story on cjwwradio.com.
There are also pictures from the ATM theft attempt in the early morning hours on Sunday.
An off duty officer came across the scene at a financial institute in Lumsden.
When the suspects noticed the officer, the suspects fled in the truck they were using to try to remove the ATM from the building.
It's not known if there were two or three people involved in this incident. Lumsden is about 180 kilometres west of Broadview.