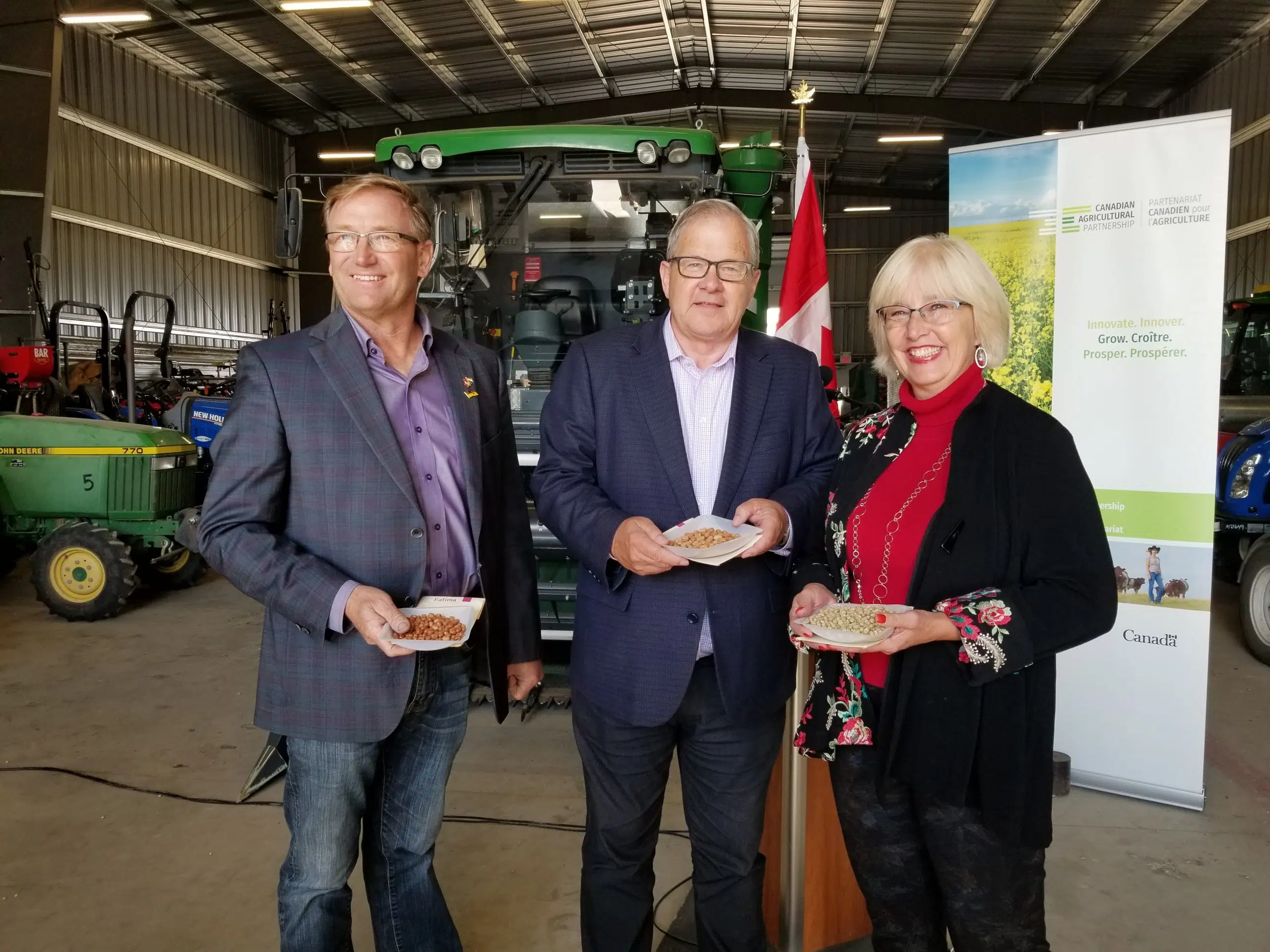 The money will go towards agronomic research, export market development and creating new sources of domestic consumption.
The bulk of the money ($11.1 million) comes from the federal Canadian Agricultural Partnership. It will be leveraged by another $7.2 million from the pulse sector, including $1.5 million in producer levies collected by Saskatchewan Pulse Growers. https://saskpulse.com/news-events/news/saskatchewan-pulse-growers-makes-investment-in-priority-research-areas
SPG Chair Corey Loessin says it is difficult to differentiate which is more important—research or market development.
"Often as growers, we think 'there is a production problem, we need to do something about that.' But we also need to really work on trade relationships, export markets and new uses. We can produce, but we have to be able to sell. The two go hand-in-hand. I see equal importance in terms of research and market development."
Canada's pulse sector wants to reduce reliance on a handful of markets. That was illustrated last year when India—our largest market for peas and lentils—imposed large tariffs that dried up sales and reduced prices.
Even though farmers planted fewer peas and lentils this year (12 and 14 percent respectively), carry-in stocks are still expected to rise because of the slower pace of Canadian exports.
"This is a really critical time for our sector," says Allison Ammeter, Chair of Pulse Canada. "We have to adjust to some changes within our traditional markets and identify ways to remain competitive in a changing world."
Pulse Canada has set a goal of finding new markets or uses for 25 percent of Canadian pulse production by 2025. That works out to an additional two million metric tonnes.
Possibilities include processed foods, food service, aquaculture and pet food. Ammeter also notes pulses have well documented health benefits.
(Above picture–Corey Loessin, Chair, Saskatchewan Pulse Growers; Lawrence MacAulay, federal agriculture minister; Allison Ammeter, Chair, Pulse Canada)