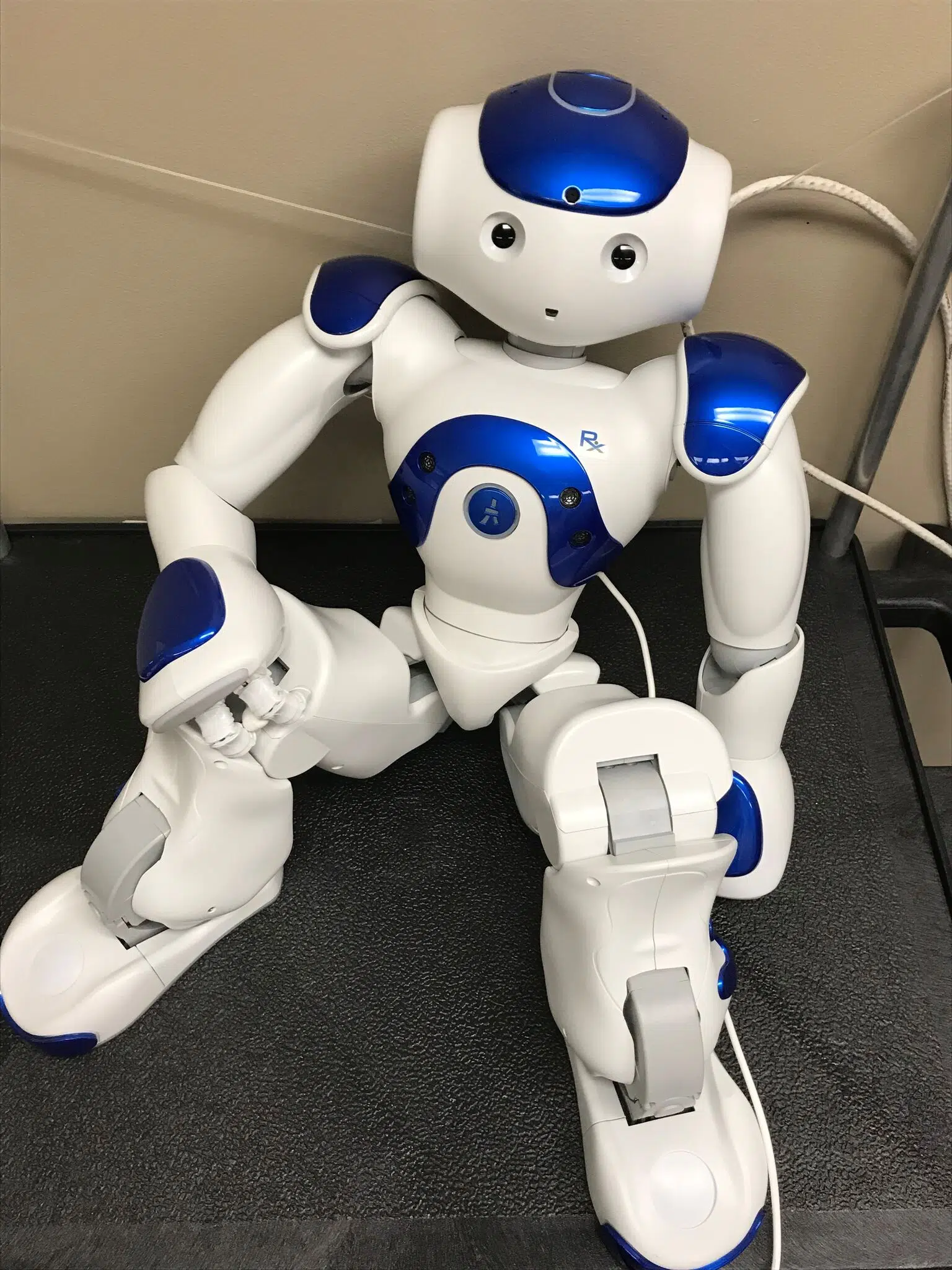 A humanoid robot to help children has taken residence at Royal University Hospital.
The blue-and-white robot that stands two feet tall has been donated by the family of a 7-year-old boy who wanted to be a nurse.
Gale Gariepy says her son Mason appreciated the compassionate care he received and wanted to help other children.
Gariepy says Mason encountered a similar robot while in Alberta Children's Hospital and feels the donation is a fitting legacy to her son.
It interacts with children through games like rock-paper-scissors and can do tai-chi.
Gariepy says more importantly, the robot has 60 medical applications to help children through procedures such as M-R-I's and chemotherapy.
Mason who was a Make-A-Wish Foundation recipient passed away in November 2017 after a brave battle with leukemia.