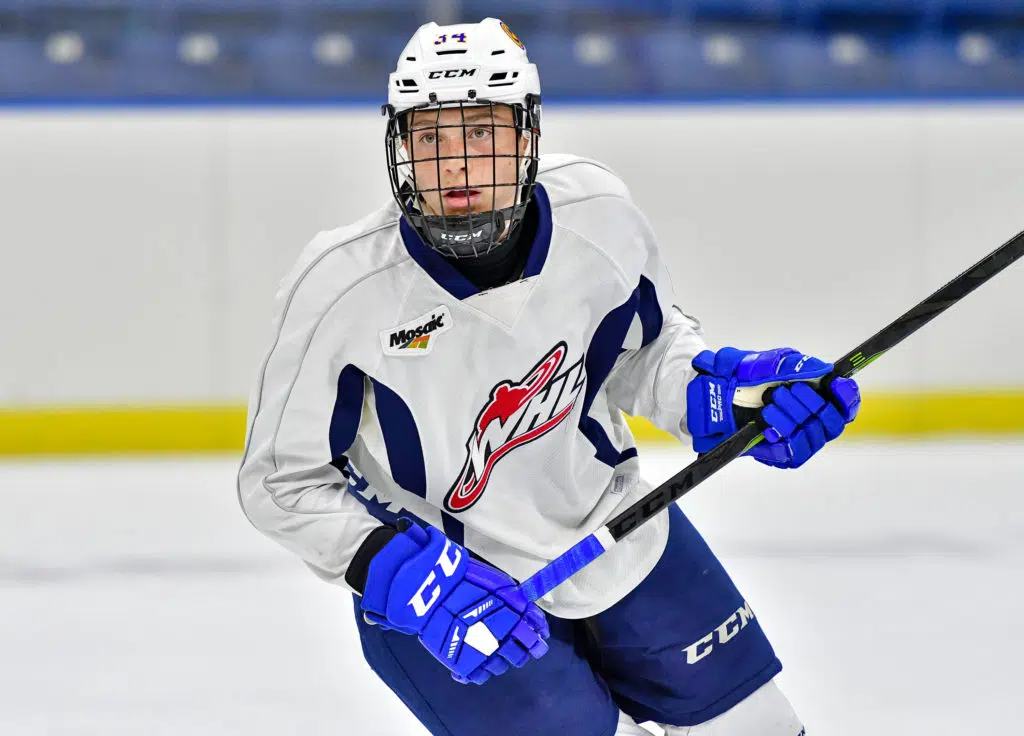 The Saskatoon Blades take a 3-0 pre-season record into Prince Albert Thursday night.
"I think there's brand new systems that have been put in place (by the coaching staff) and (the players) have responded really well and quickly to them," said a pleased general manager Colin Priestner. "I was expecting to see a lot more breakdowns with the new systems. We were pretty tight defensively (allowing just six goals in the first three games) which was nice to see."
In advance of Thursday's pre-season visit to Prince Albert, the Bridge City Bunch sent 15-year-old forward Colton Dach home. That leaves the Blue and Gold with 29 players on their pre-season roster…three goalies, nine defencemen and 17 forwards. Following is the news release from the Blades…
Saskatoon, SK – The Saskatoon Blades have released 2003 born forward Colton Dach from the pre-season roster.
Dach was selected 6th overall by the Blades in the 2018  WHL Bantam Draft and dressed in two pre-season games last weekend. In those two contests, Dach registered one assist and four penalty minutes.
Colton, who already stands at 6'2″, is expected to join his hometown Fort Saskatchewan Midget AAA Rangers of the Alberta Midget Hockey League this season. The 15-year-old forward is not eligible to play full time in the Western Hockey League until the 2019-20 season. Dach was the last remaining 2003 born player on the pre-season roster.
Saskatoon's roster now sits at 29 players; 17 forwards, 9 defensemen, and 3 goaltenders.