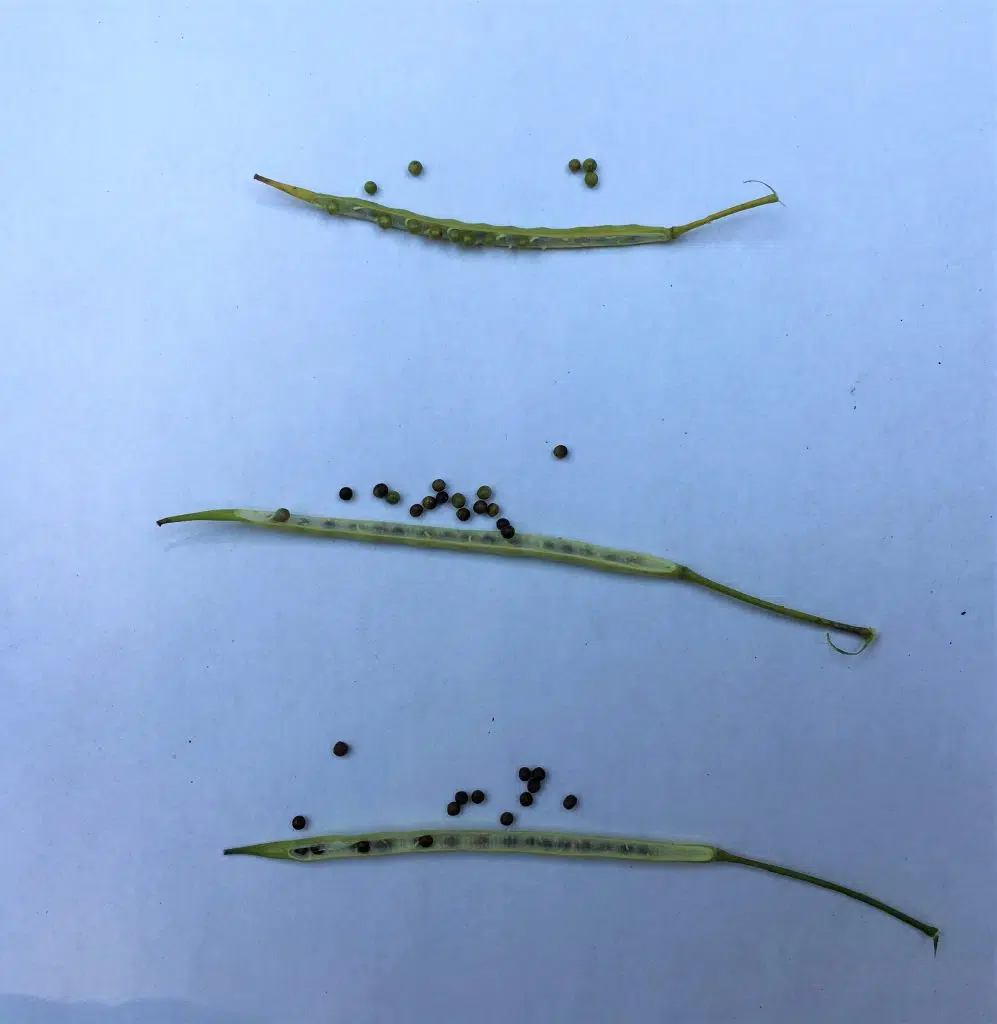 Nine temperatures records were set early Wednesday as the mercury dipped below freezing across large areas of Saskatchewan.
Environment Canada reports the coldest temperature was minus 3.9 degrees Celsius at Prince Albert. Nipawin was minus 3.5 and Hudson Bay recorded a low of minus 2.1 degrees.
Environment Canada says the following centres set new temperature records. The old record is in brackets. (It may have been a degree or two colder in low-lying areas)
Nipawin             -3.5 (-2.3 in 1991)
Saskatoon        -1.3 (-1.1 in 1903)
Elbow                -1.3 (-1.1 in 1965)
Lucky Lake     -0.9 (+1.1 in 1972)
Moose Jaw     -2.8 (-2.2 in 1896)
Coronach        -2.6 (-2.2 in 1965)
Indian Head   -3.3 (-1.7 in 1903)
Crops in most southern and central areas will not be impacted by the frost, but it could be a different story in northern regions.
"It's not a real huge issue because most of the crop was maturing and drying down," says Brent Flaten, a crops extension specialist with the Saskatchewan Ministry of Agriculture. "In areas where the crop was later maturing and where they were getting lots of rain, there could be some quality issues."
Ian Epp is a Canola Council of Canada agronomy specialist, covering northwest and north-central Saskatchewan.
"There are patches of some fairly green crop here and there. There is significant canola that could be affected by the frost, but I think the majority is past that stage."
Epp says canola growers with later crops should stick with their normal harvest plans unless there is significant pod drop or pod whitening.
Additional information can be found at https://www.canolawatch.org/2018/08/29/managing-frost-concerns/