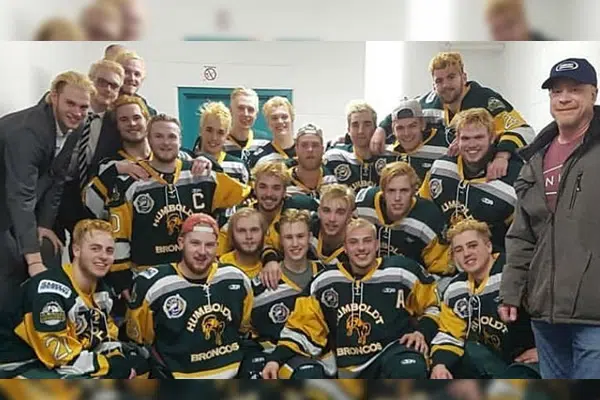 One of 13 players who survived a hockey bus crash in Saskatchewan last spring remains in hospital where he is slowly recovering, although he still isn't fully aware of what happened.
The family of Layne Matechuk says his main obstacle continues to be the brain injury he suffered when the Humboldt Broncos team bus and a transport truck collided at a highway crossing in April.
The crash killed 16 people, 10 of them players.
Matechuk's family says in a statement that the 18-year-old is getting stronger every day, but is struggling to get his speech back.
The family also says he is working on getting more movement in the right side of his body.
The statement says his leg is "pretty good" but tremors persist in his right hand.
(The Canadian Press)