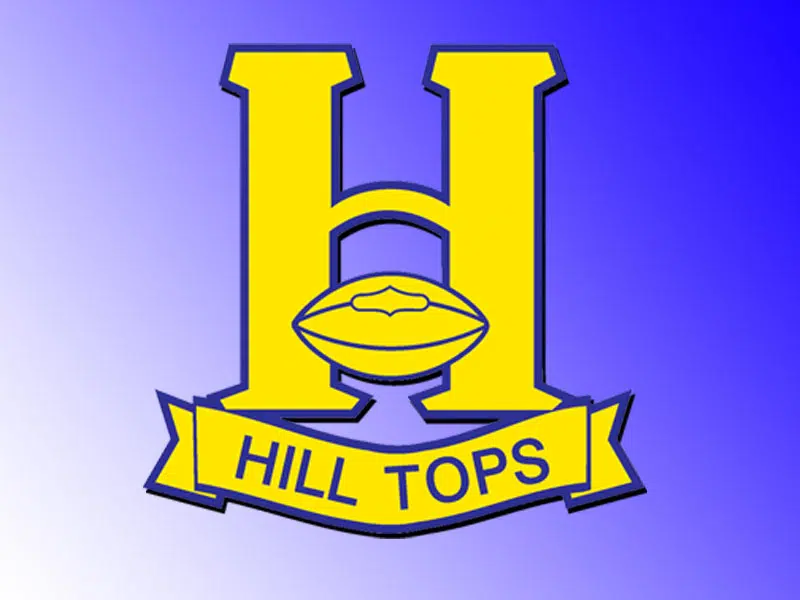 The Saskatoon Hilltops are the only unbeaten team in the Prairie Football Conference three weeks into the 2018 season.
The Toppers have outscored their opponents 138-16 heading into the bye-week but head coach Tom Sergeant was unhappy with their ground game during Sunday's 38-8 win in Winnipeg.
The Hilltops were limited to 149 yards on the ground against the Rifles and were denied on a third -and-goal from the Winnipeg two yard line.
Sergeant said the four-time defending Canadian Bowl champions need to re-establish dominance on the line of scrimmage.
" We love running dive and trapping (trap blocking) inside stuff and they (Winnipeg's defensive line) absolutely smacked us," said Sergeant. "You know we've got to take a look at ourselves, maybe redefine some schemes but ultimately if we run the ball like that at the end of the year we're going to be in trouble."
The Hilltops are off until Sat. Sept. 15 when they take on the Colts in Calgary. Sergeant felt they went into the bye-week relatively healthy and with some work to do in all three phases of their game.
"I think we came through pretty healthy," said Sergeant who pointed out it's up to the coaching staff to fine tune the foundation they have built over the first three regular season games.
" We're just trying to get better, trying to improve and we're going to get some good tape (game film vs Winnipeg) that shows us that we're not improving and maybe we have taken a step back."
Individually Jordan Walls is the top rated quarterback in the PFC. He has completed 52-of-78 passes totaling 815 yards for an average of 66.7% with five touchdowns. Ben Abrook is the leading rusher in the conference with 272 yards on 46 carried for an average of 5.91 yards a carry with four touchdowns.
Receiver Jason Price who has 12 catches for 270 yard and is second in receiving yard to Regina's Lee Brown, but is the runaway leader in average yards per-catch at 22.5.
Receiver/kicker David Solie leads the conference in points with 40. Solie's five successful field goal attempts include a 47 yard boot Sunday in Winnipeg.
The Hilltops next home game is Sat. Sept 22 vs Regina with former Rider quarterback Darian Durant on hand as the special guest of the annual end zone dinner.
All Hilltops games can be heard on 92.9 THE BULL.