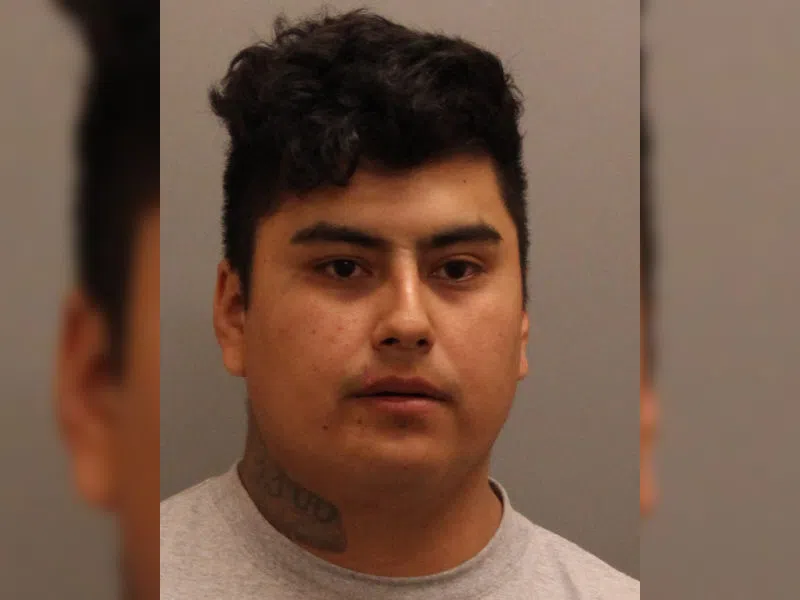 On Saturday at 11:30 in the morning Battlefords RCMP responded to a complaint in regards to a discharge of a firearm at a home on the Saulteaux First Nation.
Both the RCMP and EMS responded and once crews arrived, they located a 24 year old man suffering from what appeared to be a gunshot wound to his lower leg.
The man was then taken to hospital in North Battleford where was then transported to hospital in Saskatoon for further treatment.
The victim remains in stable condition in hospital.
The investigation has identified 24 year old Jonathan Swiftwolf as the one who discharged the firearm.
A warrant has been obtained for his arrest.
Swiftwolf is at large and is deemed a risk to the safety of the public.
He was last seen driving an older darker coloured Dodge Ram.
The public is advised to stay away from Swiftwolf and contact 911 if he is located.
Jonathan Swiftwolfe is described as 5 foot 10, 181 pounds with a medium build.