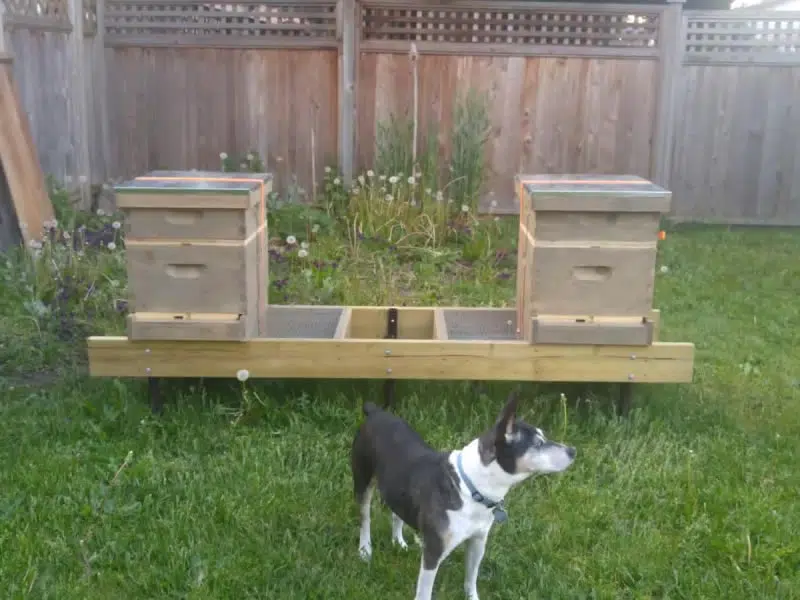 Many of the world's species of bees are disappearing, which means more than just a few less insects in the world, because these creatures have a big impact.
Provincial specialist in apiculture, Geoff Wilson, says many plants depend on bees for pollination, so if they don't grow, they can't be eaten by larger animals on the food chain, including humans.
To help boost populations you can grow plants that bees are attracted to like clovers and alfalfa.
Don't use pesticides, fungicides or herbicides, but if you believe an insecticide is necessary, Wilson suggests using one that has the shortest residue time span.
You can make a welcome home with nesting blocks that allow the bees to reproduce or you could go even further and become a beekeeper with a backyard hive.
Not all municipalities allow them, though, so check first.
You can have a beehive in Saskatoon if it is managed responsibly.
Wilson says there are 200 different species of bees in Saskatchewan alone and over 4-thousand in North America.
If you don't want to go as far as having a hive, you can plant a garden with bee friendly plants next year and put out a little water basin for the bees to drink, with a few stones so they don't drown.
Contact the Saskatchewan Beekeepers Association if you are interested in keeping or helping bee populations.