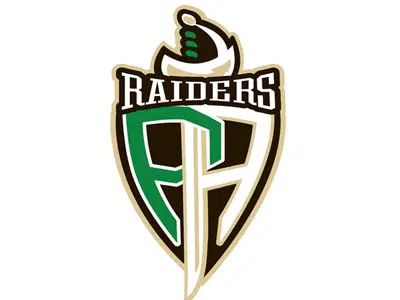 It's my Parting Shot for some Weekend Short Shots…
       Last night's 5-3 pre-season loss to the Saskatoon Blades notwithstanding, the Prince Albert Raiders are going to be a serious W-H-L contender this season. I believe this so much that I'm telling Raider fans this now…on August 31, mark it down…your team will accomplish three things this season. One…a first place finish in the East Division! Two…winning at least one playoff round, if not two or three! And, three…winning a game at SaskTel Centre for the first time since opening weekend, September of 2014! If those three things don't happen, I'll be shocked…and P-A fans and the organization should be angry!
       Believe me, I love my golf as much as anybody…watching it on T-V or hacking around a course myself…but Brooke Henderson's home-country victory last weekend at the C-P Canadian Women's Open at the Wascana Country Club isn't at the top of my favourite Canadian sports moments. It's in the Top 10…and barely at that! That other Henderson…Paul…and the game-winning goal in the 1972 Canada-Soviet Summit Series is top dog for me! The Canadian men's gold medal hockey wins in 2002, 2010 and 2014 are up there, as is the Roughriders' Grey Cup victory on home turf in 2013 and the Blue Bombers winning the C-F-L title in 1984 after 22 years of futility! How about the Blue Jays' World Series wins in 1992 and 1993 and I can remember the Montreal Expos' first-ever game in 1969 as if it was yesterday! That's eight right there…sorry Brooke and other golf fans!
       And, all the best to the Saskatoon 222's at the Canadian Master Men's fastpitch-softball championship in Nova Scotia this weekend. My memories of 222's…and I know this isn't what the team is named after…but I remember my mom popping 222's, pain relievers, for her migraine headaches. They were usually caused by me!
       That's my Parting Shot, I'm Les Lazaruk…