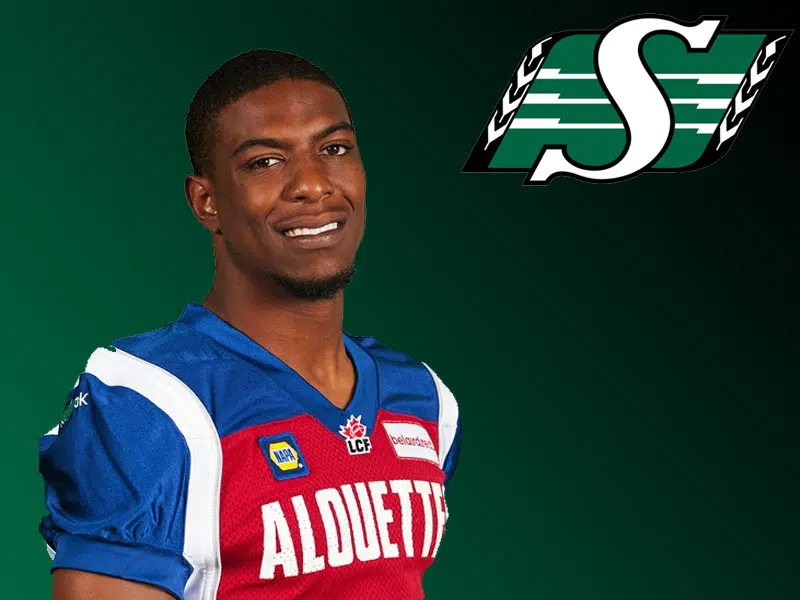 It's my Parting Shot for my reactions to the headlines in today's Star-Phoenix sports section…
       First headline…Carter has reliable ally in Toronto, Newest Argo turns to Uncle Butch. My reaction…I don't care if Duron Carter (pictured) has an Uncle Butch, Football Hall-of-Fame father Cris or even his mommy…only Duron Carter can save his football career. This is likely his last chance…and drawing the ire of Argonauts' head coach Marc Trestman would probably mean the end of said football career!
       Next headline…Versatile Solie getting his kicks doing double duty for Hilltops, Talented kicker brings new element to offence when he lines up at receiver. Reaction…Trust Tom Sargeant and the Toppers to fill a couple of potential problem areas with one guy like David Solie. His contributions with his hands and feet are just another in a long line of reasons as to why the Hilltops will likely win a fifth straight Canadian Bowl!
       Last headline…Brodeur moves on from Blues. My reaction…Martin Brodeur of the St. Louis Blues never did sound right…especially as someone in the N-H-L team's management group. And, the news today is fitting…the long-time New Jersey goaltending star and all-time N-H-L wins leader is joining the Devils' front office as Executive Vice-President of Business Development. Time to record a new Enterprise car rental commercial!
       That's my Parting Shot, I'm Les Lazaruk…