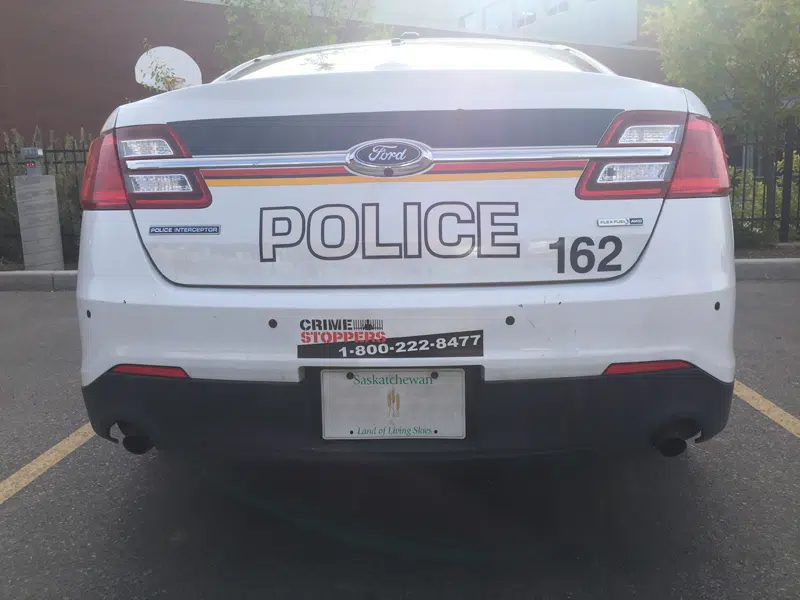 Saskatoon Police were told three men forced their way into a home in the 800 block of Kingsmere Boulevard and threatened the person inside with a firearm before stealing some items and taking off early Wednesday morning.
No one was injured in this break and enter in the Lakeview neighbourhood, which happened just before 2 a.m.
After receiving some information later that morning around 6, officers showed up to a home in the 400 block of Michener Place and found two men.
A sawed-off rifle, ammunition, meth and a scale with drug packaging materials were found in one man's backpack and the second man had an imitation firearm.
A third man was found inside the home and was arrested as well.
Police also found stolen property from the home invasion.
A 32 year old man from Asquith, and two men, 33 and 46 years old, are facing numerous charges.
In another incident on Wednesday…
Saskatoon Police officers responded to a disturbance over the noon hour where a woman had reportedly been seen shouting and hitting a house with a metal pipe in the 600 block of Avenue H South.
Police were able to calm the woman down, but she then continued her aggressive behaviour, brandishing the metal pipe in a threatening way, so for public safety, an officer deployed his Conducted Energy Weapon.
She was taken into custody and Medavie Health Services transported the 48 year old to hospital.
No charges have been laid at this time.
The CEW deployment will be reviewed, as is policy for the Saskatoon Police Service.