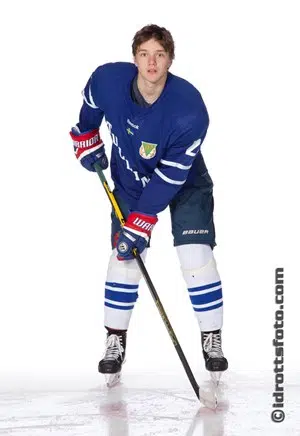 The Saskatoon Blades had to wait about a week longer than they would've liked, but the W-H-L club finally has Swedish defenceman Emil Malyshev signed to a Standard Education Contract.
"Just with some Federation issues and some club team issues back in Sweden," said General Manager Colin Priestner…explaining the delay in getting the 6'3″ Malyshev signed and brought to North America. "We're really happy to get it done. Emil has always wanted to be here since we drafted him. He's been packed up and ready to go…it just took a little longer than expected to actually get everything approved through the I-I-H-F."
Malyshev was the 18th overall pick in the C-H-L Import Draft back in late June. The 17-year-old will arrive in Saskatoon Tuesday night and could suit up with the Bridge City Bunch as quickly as this weekend as the Blue and Gold play three pre-season games in as many days, starting with Thursday in Prince Albert.