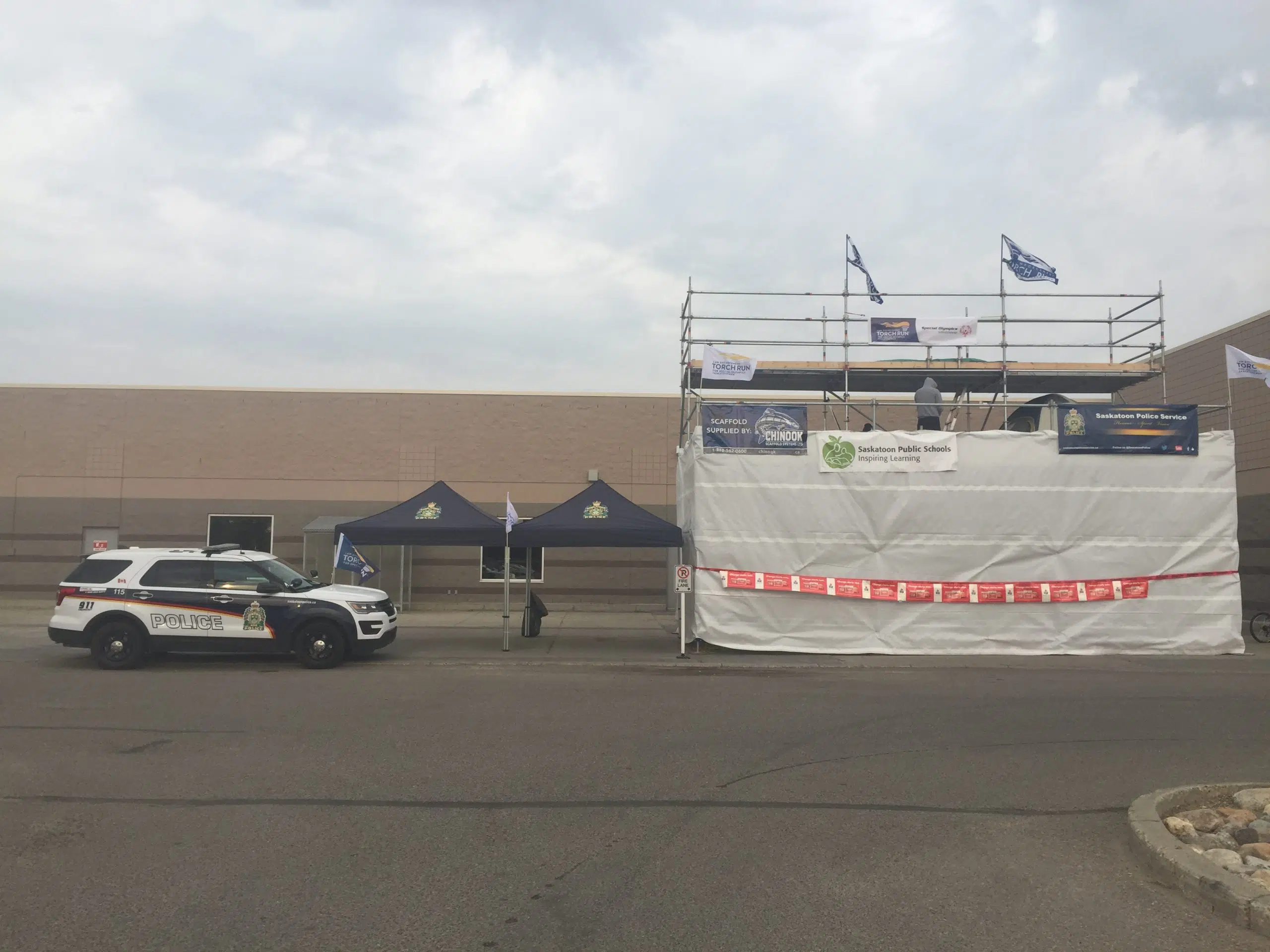 Officers from various organizations including the Saskatoon Police Service, Correctional Service of Canada and the RCMP all braved the cold this weekend to help raise money for Special Olympics Saskatchewan.
The event titled "Free Our Finest" took place at the Preston Crossing Walmart parking lot and had officers camping out on a scaffold from Friday morning to Sunday afternoon.
The goal this year was to raise 25 thousand dollars and a total count is expected to be announced by Monday morning.
Desiree Hesson from the Correctional Service of Canada says people and athletes stopped by over the weekend to buy a hotdog and t-shirt to help get to the 25 thousand dollar mark.
Hesson says all the money raised over the three days will go directly to Special Olympics Saskatchewan.
This was the second year Free Our Finest took place and last the event raised $23,556 dollars.