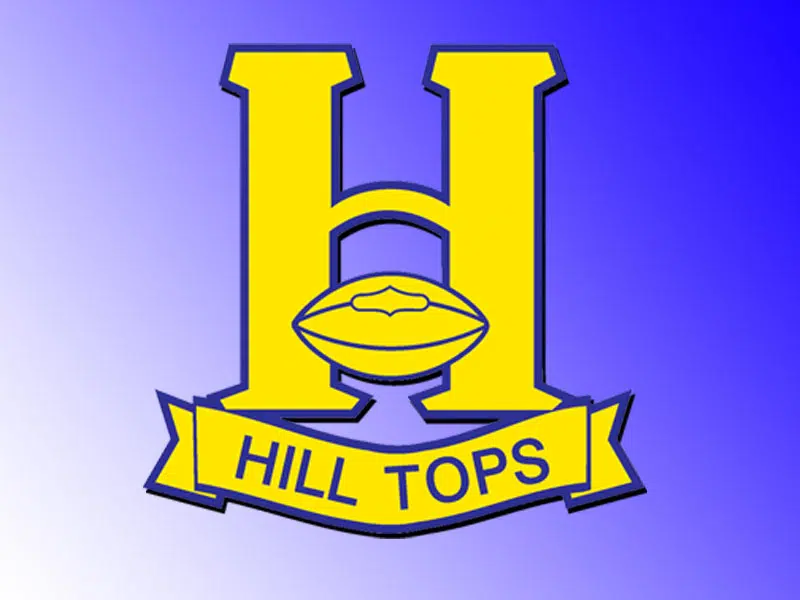 The Saskatoon Hilltops scored on their first five possessions opening a 31-0 first quarter lead on their way to a 59-1 victory over the youthful Calgary Colts at SMF Field.
The Toppers opened the scoring on Josh Ewanchyna's three-yard plunge to finish off the game's opening scoring drive of 79 yards. Ewanchyna who made his 2018 debut after suffering a minor injury in the alumni game rumbled into the end zone from 20 yards out capping a 55- yard drive to give the four-time Canadian Bowl champions a 14-0 lead before the game was four-and-a-half minutes old.
David Solie's 46- yard field goal was followed by one-yard touchdown dive by Garth Knittig and a 12-yard touchdown toss from quarterback Jordan Walls to Tanner Rhode before the end of the first quarter.
Walls connected on an 8-yard pass to pay turf to Keegan Dicks and the fifth year quarterback rambled in from 10-yards to give the Toppers a 45-0 half-time lead which ended the night for Walls and the other starters.  Ewanchyna ruched for 98-yards on 11 carries.
Tyler Herman picked up where Walls left off when he took control of the offense in the third quarter. Herman tossed a terrific 33-yard touchdown pass to rookie Dillon Heintz followed by a 27-yard touchdown connection with Carter Norrish who spun off the initial hit and powered into the end zone and the Toppers were up 59-0 less than half-way through the third quarter.  Herman has completed six of his seven passes in two relief appearances this season.
The rest of the reserves from the Hilltops 65-player home-opening roster hit the field down the stretch including two other quarterbacks Ethan Newman and Doug Fleming.  As for Walls, he completed 14-of-19 first-half passes and is 34-for-48 on the season.
The 2-0 Toppers hit the road next weekend for a Sunday afternoon date against the Rifles in Winnipeg. The Rifles dropped a 29-21 decision Saturday night in Regina.  Both the Rifles and Thunder have 1-1 records.
The game in Winnipeg starts at noon with the broadcast on 92.9 THE BULL getting underway at 11:30 a.m.