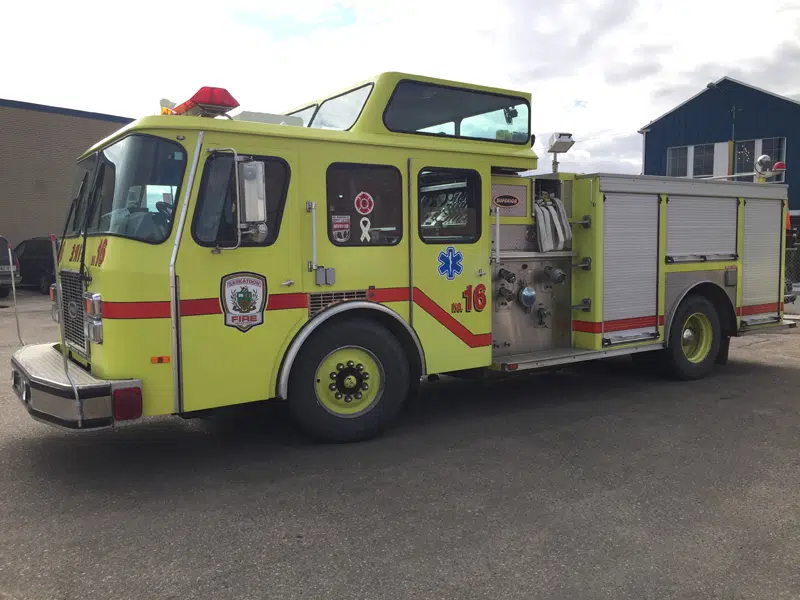 Friday evening around 7, the Saskatoon Fire Department responded to a detached garage fire at 442 Nesbitt Way.
Crews responded with 3 pumpers, an aerial apparatus and a rescue unit.
When firefighters first arrived they noticed smoke in the area, crews then found the detached garage with a fire in the roof area.
Crews then had the fire under control within 10 minutes.
No injuries occurred as a result of the fire and damage is estimated at 10 thousand dollars.