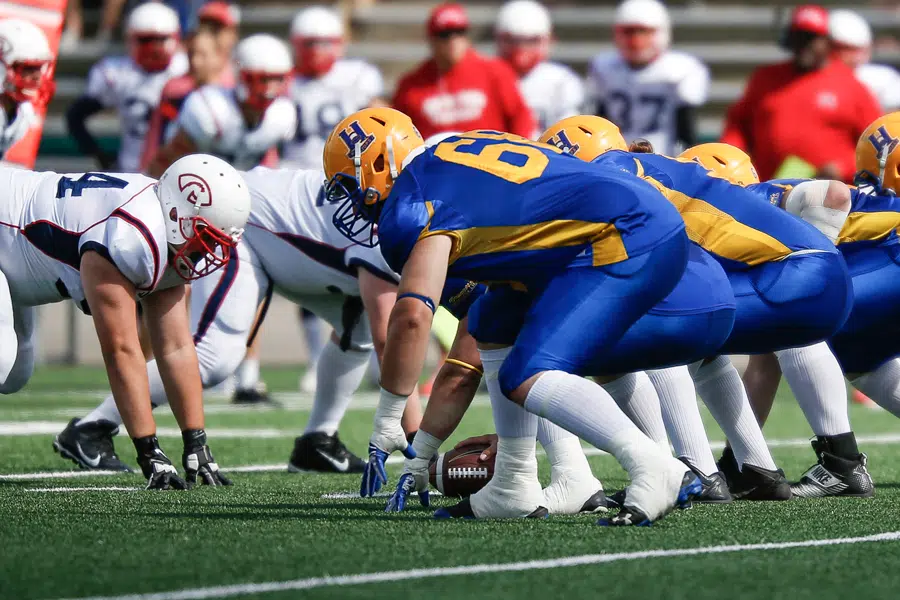 The Saskatoon Hilltops head into Saturday's 2018 Prairie Football Conference home opener against the Calgary Colts at the top of the CJFL power rankings.
The four-time defending Canadian Bowl champions opened the season with last Saturday's 41-7 thumping of the Thunder in Regina.
The offense was led by Ben Abrook's 171 yard ground game on 27 carries which included three touchdowns earning the third year running back PFC offensive player of the week.
Abrook said his performance seemed surreal right after the game but he got comfortable after the first touch and gained more confidence as the game wore on. Abrook lost about 15 pounds during a rigorous off-season training regime. He said trimming down improved his speed.
"I had been working really hard in the off-season," said Abrook who is looking forward to playing in front of the home town fans.
"I'm just really excited to be able to go out there and give it my all."
Jordan Walls proved why the preseason prognosticators made him the top ranked player in the CJFL heading into 2018.
The fifth-year quarterback began his second season as the starter completing 20-of-29 passes for 316 yards and one touchdown.
Walls said he feels much for comfortable in the pocket.
"I think I'm just more patient and confident," said Walls. "I'm not rushing anything, not getting too excited in the backfield, just staying with it and being comfortable with who's around me."
Walls also said he has total confidence in the Toppers receiving corps.
"I'm excited for those guys, they are a veteran squad with a lot of depth and a lot of speed,"  said Walls who added they do more than just catch passes.
"They're physical, they're going to block, they're going to run their patterns,  I trust every single one of them to make a play, whoever is open on the reads is going to make the play."
Walls will have two other  potential receivers against the Colts as Spring Camp MVP Keegan Dicks returns to the lineup after sitting out the Regina game with an injury along with Rylan Kleiter. Running back Josh Ewanchyna is also coming back after suffering a minor injury during the alumni game.
The Colts are hoping to rebound from a 66-0 setback to the Edmonton Huskies in last Sunday's home and season opener
Opening kick-off is at 7 p.m., with the broadcast on 92.9 THE BULL signing on at 6:30.