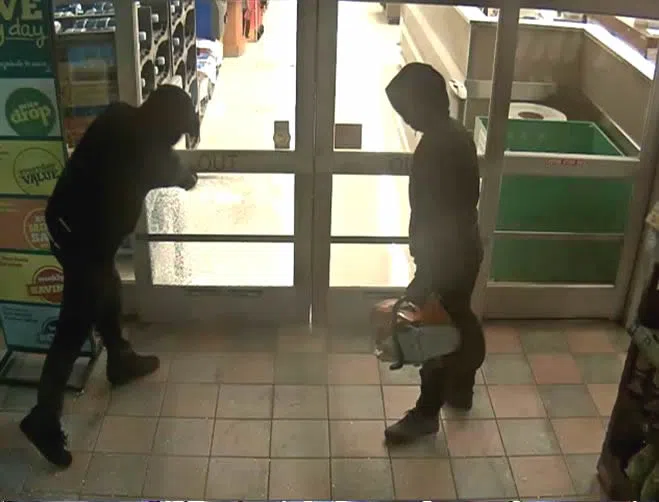 Saskatoon Police have released a picture from security footage of what is believed to be the suspects and the vehicle involved in two break and enters overnight.
The two crimes were within minutes of each other.
First, around 3:30 this morning (Fri), police were called to a gas station in the 1800 block of McOrmond Drive.
Witnesses reported seeing two men dressed in black breaking into the store. It's believed they were after the ATM inside.
Minutes later, police were called to a grocery store in the 1700 block of Preston Avenue where it's believed the same suspects broke in and again targeted the ATM.