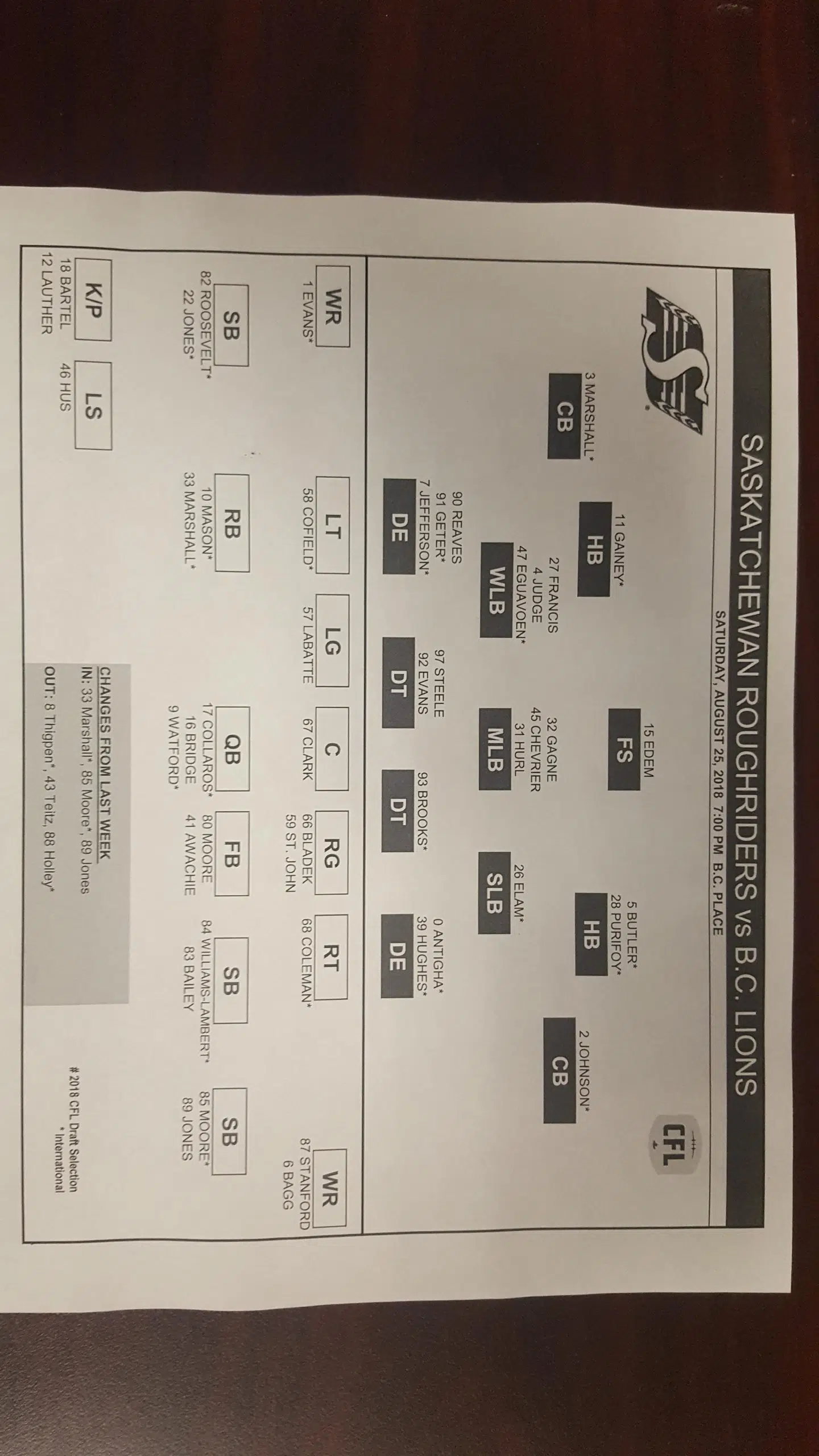 All Saskatchewan Roughriders' line-up changes for Saturday's game in B.C. against the Lions are on the offensive side of the ball.
In releasing their 46-man roster Friday, the depth chart (pictured) shows three changes…all on offence and all due to injury. Marcus Thigpen goes to the one-game injured list with Cameron Marshall taking his spot at running back. After sustaining a Lower Body injury in Sunday's victory over Calgary, Caleb Holley goes on the six-game I-L with newcomer Kyran Moore taking Holley's slotback spot. Listed as Moore's back-up is recently-acquired Canadian pass-catcher Brian Jones. He takes the roster spot of Canadian linebacker Micha Teitz, who was placed on the one-game injured list. The 4-4 Green and White meet the 3-5 Lions Saturday at 8 p.m. on T-S-N.
Meanwhile, the 54th Labour Day Weekend Classic is a sell-out. The Saskatchewan Roughriders announced Friday morning that all 33,350 seats at Regina's Mosaic Stadium have been purchased for the Sunday, September 2 contest against the Winnipeg Blue Bombers.