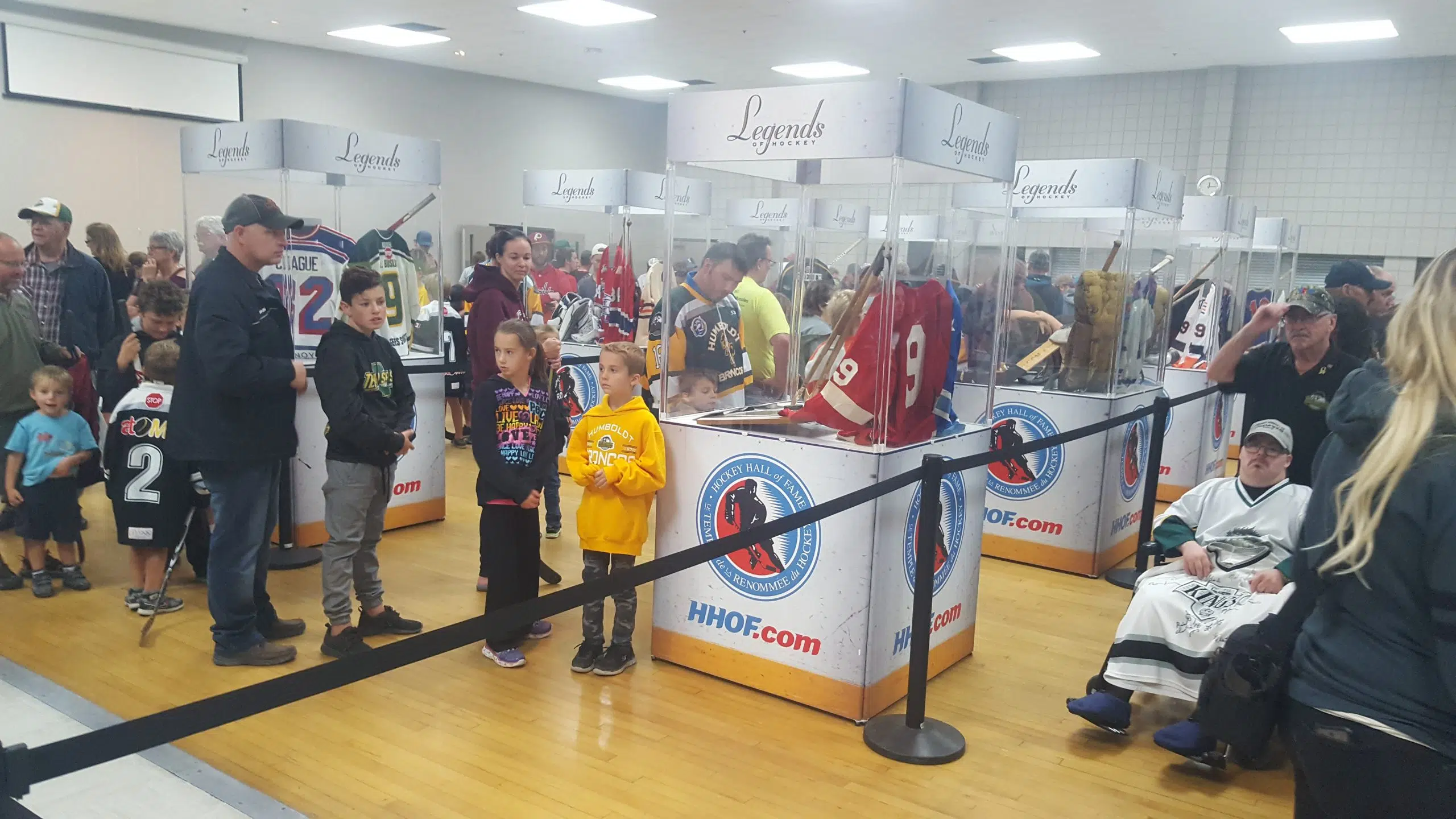 "Humboldt Strong" was very much in evidence Friday.
Saskatoon product Chandler Stephenson, a forward with the N-H-L champion Washington Capitals, brought the Stanley Cup to the grief-stricken community.
The gesture was to recognize the community's strength and resilience after the crash that killed 16 people 10 of them players.
"Just to give the community of Humboldt a day to come together and a day of happiness," explained the 24-year-old. "Just to see the Cup and, hopefully, put a smile on some people's faces.
       The line-up to see the iconic trophy, get pictures and meet up with Stephenson and a roster of N-H-Lers was out the front door of Elgar Peterson Arena and around to the West side of the building. However, prior to the Humboldt Hockey Day festivities, "Keeper of the Cup" Phil Pritchard took hockey's biggest prize to the junction of highways 35 and 335, where the Broncos team bus and a transport truck collided on April 6.
Former Broncos' forward Kaleb Dahlgren, one of the 13 players who survived, says having the cup at the crash site was important. He was also delighted to be a part of the celebrations at the arena.
"Right there it was like, wow okay, let's do this Chandler," explained the 21-year-old Saskatoon native when Stephenson told him to join him with the Cup Friday. "To be here now and have this celebration and help Humboldt heal is something special that never really happens. So, that's really nice of Chandler…and everyone that has come out from the N-H-L. Everyone in the community is loving this!"
Stephenson wore a green "Humboldt Strong" T-shirt, and was escorted by R-C-M-P as he carried the Cup into Humboldt's arena.