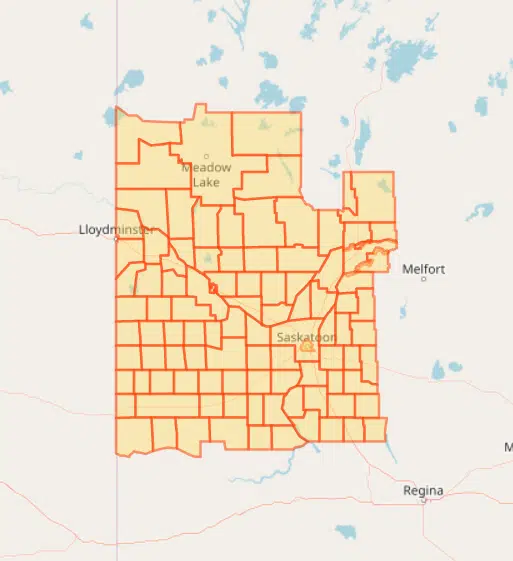 A fairly large swath of Saskatchewan is now under an air quality advisory. Smoke originating from wildfires in British Columbia spread into west central Saskatchewan, bringing reduced air quality and somewhat reduced visibilities.
A cold front pushing in from the northeast is expected to improve conditions in the Prince Albert and Meadow Lake areas this morning; the Saskatoon area this afternoon; while areas near the Alberta boundary will see some improvement towards evening.
People with lung diseases, such as asthma and COPD, can be particularly sensitive to air pollution.
Individuals may experience symptoms such as increased coughing, throat irritation, headaches or shortness of breath.
There are 563 fires burning, in every corner of BC.