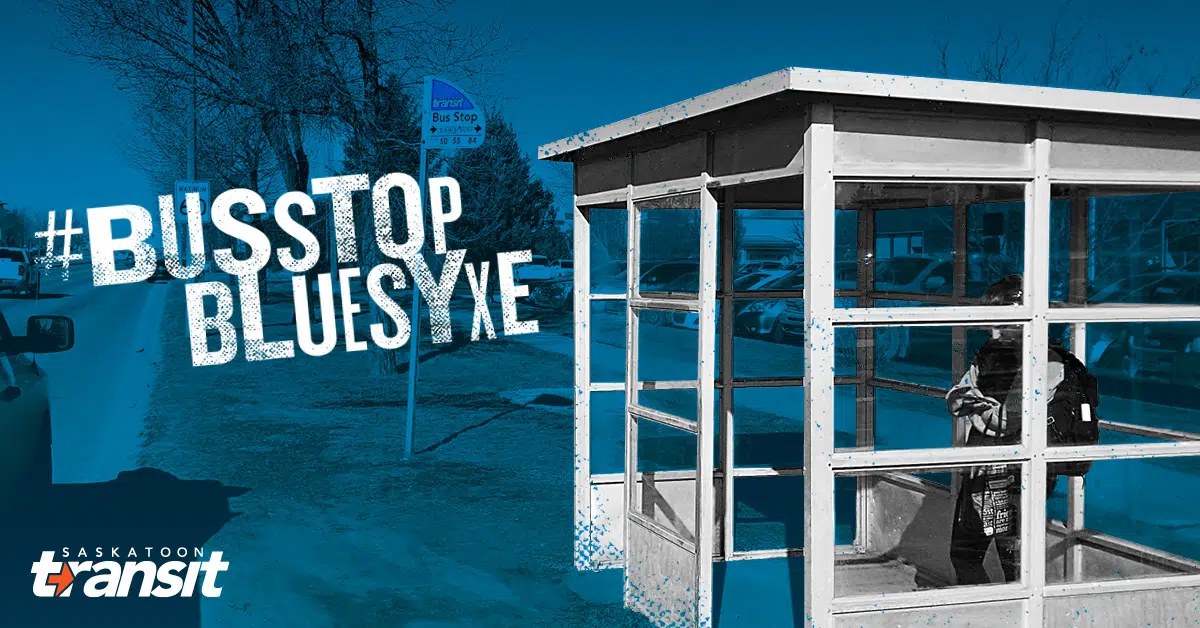 The Bus Stop Blues is not a song, it's a chance to let the City of Saskatoon know about a bus stop you think needs some improvements.
Director of Saskatoon Transit, Jim McDonald, says this will be the second year for the four week campaign.
Through social media with the hashtag #BusStopBluesYXE, you are asked to post a photo and the location of a bus stop that needs some work.
McDonald says people responded to the campaign last year and it's an opportunity for the public to make some suggestions.
When the four weeks is up, bus shelters and stops will be classified to see what improvements can be made this year and what will have to wait until the spring.
Saskatoon Transit has set aside funds to improve around 23 bus stops in the city.