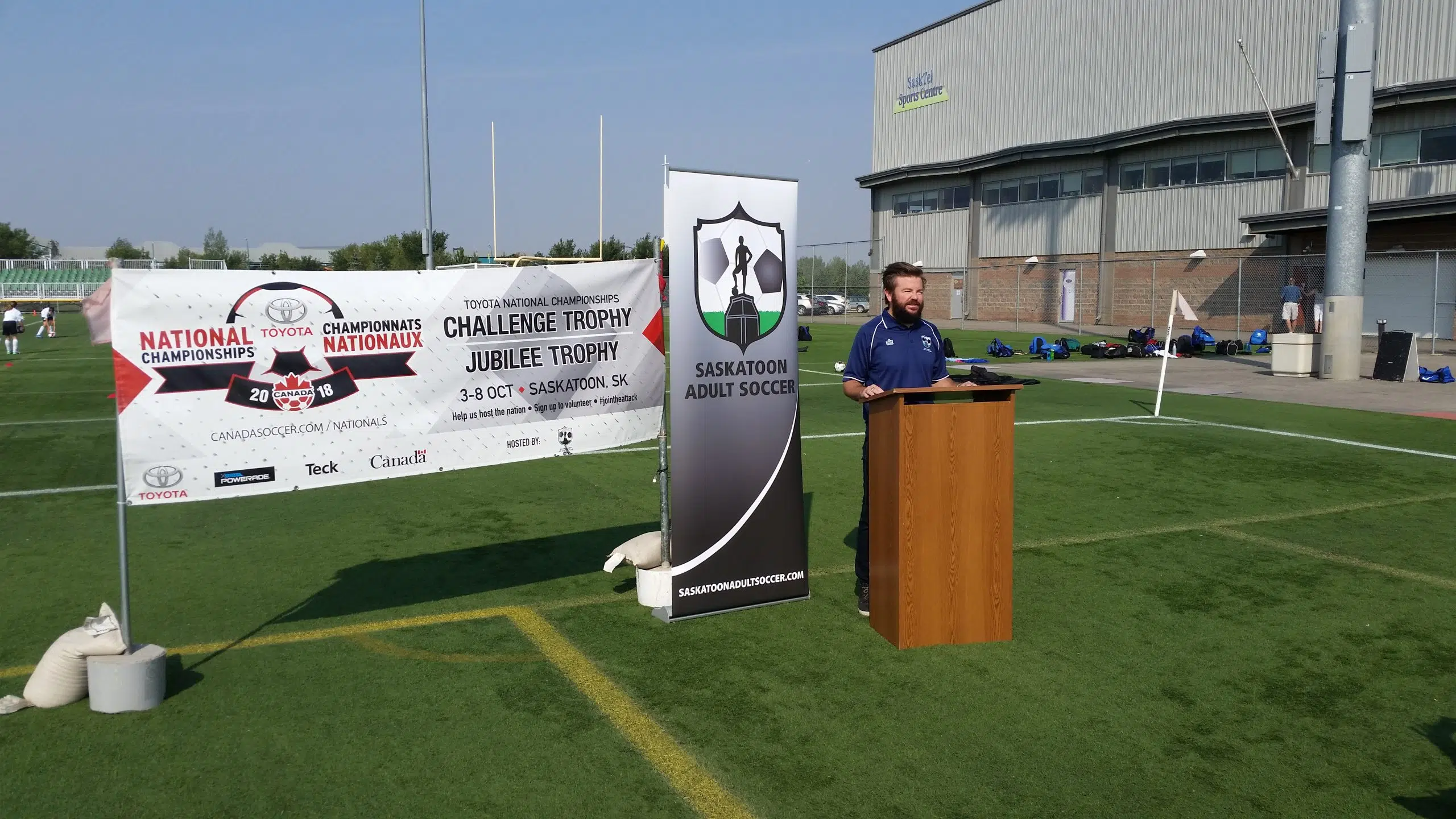 Saskatoon will host the best amateur soccer players in Canada this October.
The 2018 Canada Soccer Toyota National Championships have been awarded to the Bridge City.
Tournament Chair Lee Kormish said the calibre of play will be just a shade below pro and hopes the city's soccer fans come out in droves from Oct. 3-to-8.
Kormish said he had goose bumps watching the Saskatchewan Open Cup final Sunday in front of over 700 fans in Saskatoon as the newly formed Saskatoon Revolution upset the nine-time defending champion HUSA Alumni side 2-1 for the men's title and a berth at nationals.
HUSA was the last Saskatchewan team to capture a Canadian championship winning in 2011 while Manitoba captured the crown the last time Saskatoon was host in 2009.
Saskatoon's SK Impact F-C will carry Saskatchewan's colours into the women's draw.
The majority of the games will be played on the grass field at Umea park with a few games slated for the SaskTel Soccer Centre.
Early bird tournament passes are on sale for $20.00 and are available at canadasoccer.com/nationals.