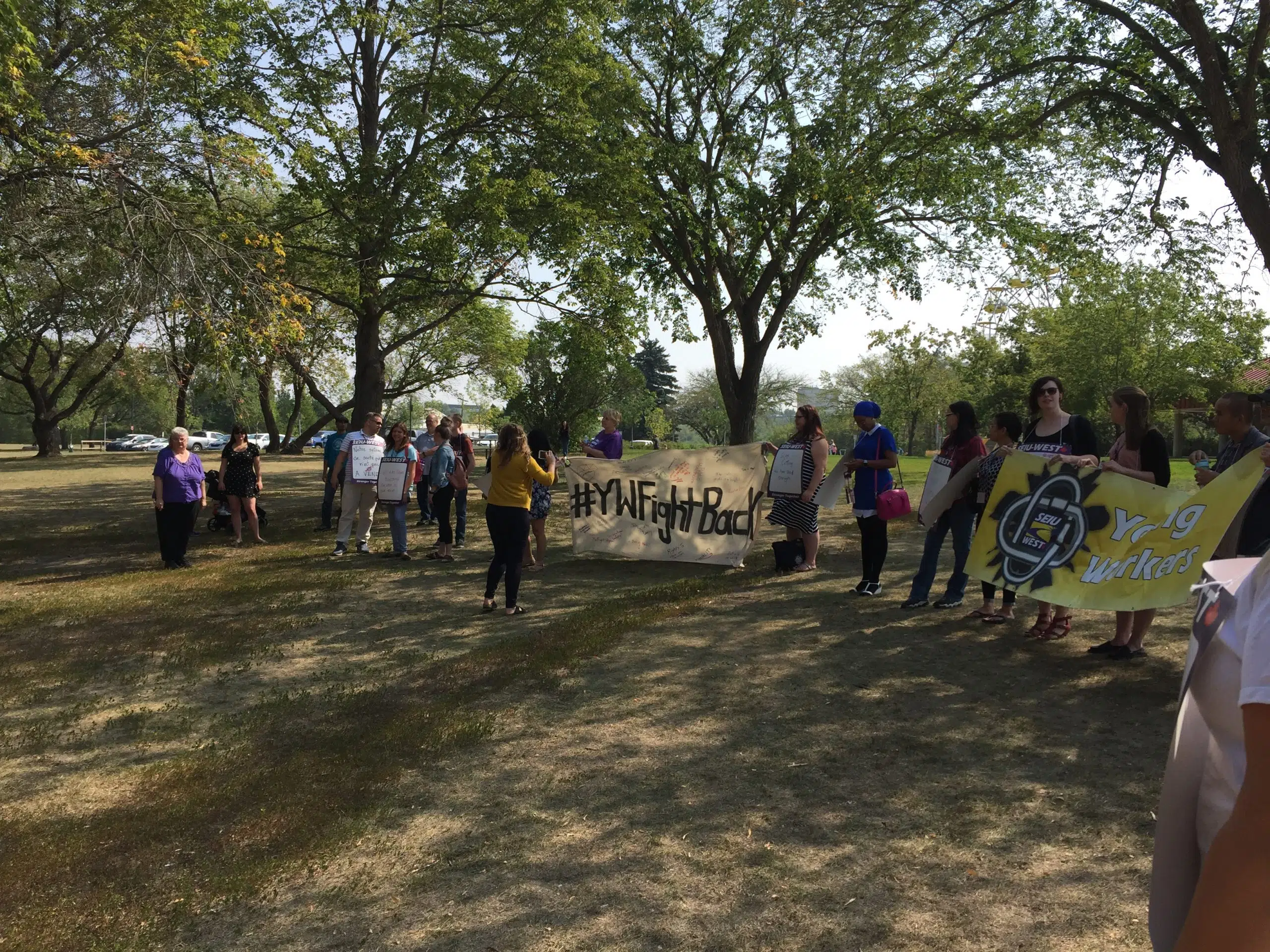 Opposing the cuts made by the Saskatchewan Party over the last few years was front and center in Kinsmen Park Tuesday when the SEIU-West Young Workers Committee held a satirical public memorial service which included a coffin. A group of around 50 people showed up over the noon hour to show they dis-approve of the cuts made to education, health care and transportation. Janell Kachuik,, Co-Chair of the SEIU-West Young Workers Committee, says cuts to health care affect young workers in Saskatchewan with young people in the province who have addiction problems or suffer from mental health issues.
Bryce Kovatch, also with the SEIU Young Workers Committee, says for the future to be bright for up and coming Saskatchewan residents, there needs to be a change in direction from the provincial government when it comes to cutting essential services.
Barbara Cape, President of SEIU-West, says they have two main messages for the SaskParty including young workers matter and that their issues are not only important to them but to their families and communities. She stresses that if the government wants young people to stay in the province, they have to invest in services that young people use and services that the community uses. Cape says secondly Saskatchewan has a rare opportunity to start fresh with a new premier and reverse the decisions that have been made over the past 10 years and re-invest in the province.