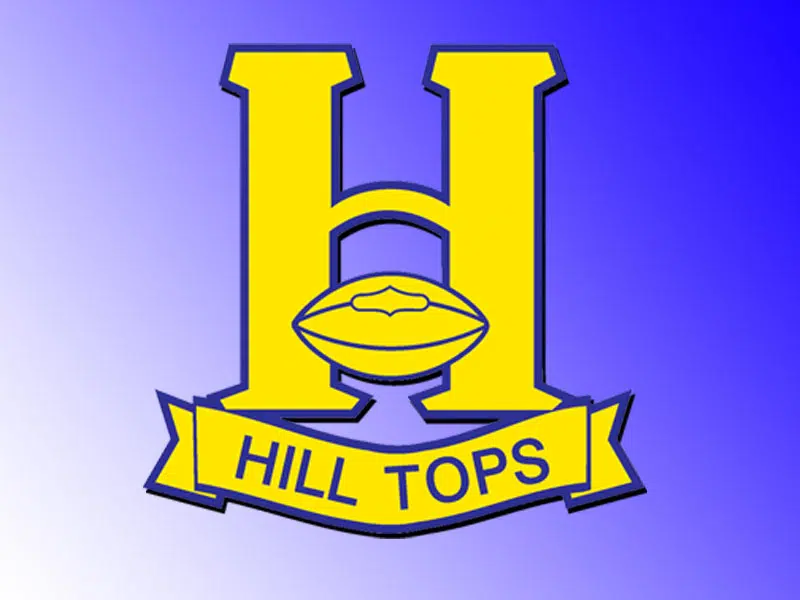 Ben Abrook took full advantage of his opportunity.
The graduations of Logan Fischer and Adam Machart in addition to the injury to Josh Ewanchyna in the alumni game meant Abrook would be the prime running back for the Saskatoon Hilltops 2018 season opener in Regina.
Abrook rumbled for 171 yards on 27 carries and scored three touchdowns leading the four-time defending Canadian Bowl champions to a 41-7 win over the Thunder at Mosaic Stadium.
His biggest play of the night was a 22 yard touchdown run in the dying seconds of the second half that capped a 105 yard drive. It gave the Hilltops a 20-7 lead and they never looked back.
Quarterback Jordan Walls engineered another long touchdown drive following the opening kick-off of the second half while the defense shut down the Thunder offense under their new number-one quarterback Brock Sich.
Walls also had an outstanding game. The top ranked player in the CJFL completed 20-of-29 passes for 316 yards and hit Matt Turple for a six yard major just 12-seconds into the fourth quarter.
Kelton McLean also found pay-turf with a one yard plunge late in the game. The final drive was put together by back-up quarterback Tyler Herman who completed all three of his passes.
David Solie shone in his Hilltops debut. He hauled in five passes, kicked field goals of 42 and 36 yards and converted all five touchdowns.
The Hilltops now prepare for their home opener Saturday Aug. 25 against the Calgary Colts. Opening kick-off at SMF Field is set 7 p.m., with the broadcast on 92.9 THE BULL beginning at 6:30.