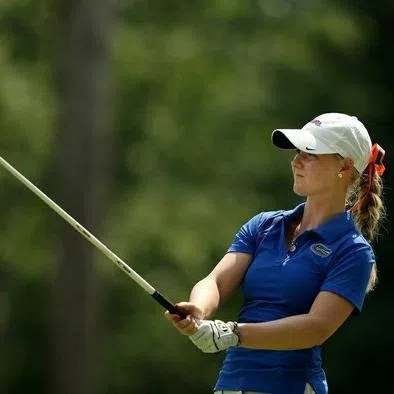 Anna Young has put her goal aside for one year so she can play close to home in a big tournament.
The Saskatoon product, now based out of Florida, will compete in next week's C-P Canadian Women's Open in Regina. But, in accepting an exemption into the lone L-P-G-A Tour stop in Canada, the 24-year-old has all but eliminated her chance to be an L-P-G-A Tour regular in 2019.
"I hadn't got into enough Symetra (women's development tour) events to make enough money to get through to the second stage because the first stage of L-P-G-A (Tour) qualifying is the same week as the Canadian Open," explained Young. "I had a big choice to make because I'm giving up my chance to play full-time in the L-P-G-A next year."
However, the former five-time Saskatchewan Women's Amateur winner did note that if she were to win the C-P Canadian Women's Open at the Wascana Country Club, she would gain full L-P-G-A Tour status.
"I'm really happy with my decision," explained Young, who has missed the cut in all three Symetra Tour events she has entered this year, but does have a victory to her credit at the New Hope Oklahoma Championship last month in Tulsa, Okla., on the A-P-T Stars of Tomorrow's professional mini tour.
Young will be one of 15 Canadians competing in the C-P Canadian Women's Open.