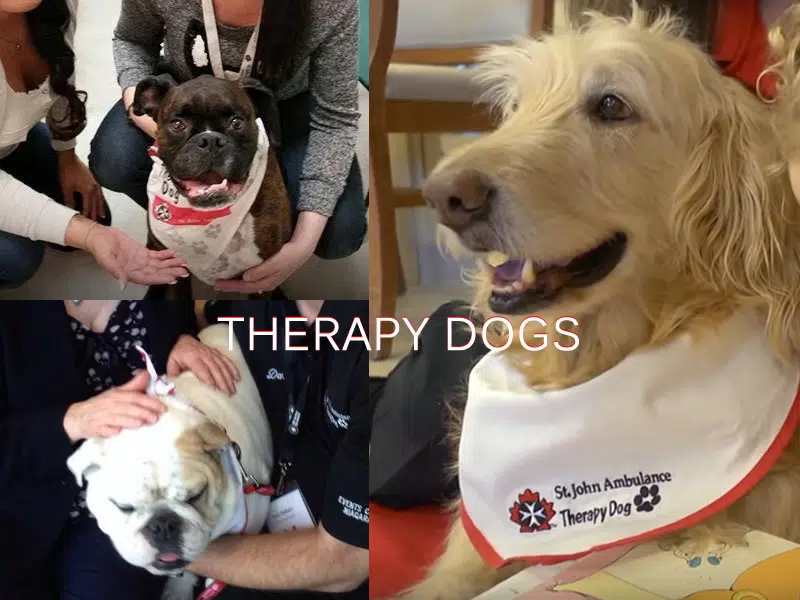 The animal-human bond is why therapy dogs can be effective and it's why they were brought in to help after the Humboldt Broncos bus crashed where 16 people died and 13 others were injured.
Colleen Dell, professor and research chair in One Health and Wellness at the University of Saskatchewan, has 3 therapy dogs.
She says sanctioned therapy dog teams were there for the community and for the victims and their families.
Teams from the St. John Ambulance Therapy Dog program responded to the school, to the community centre and at the memorial.
The Saskatchewan Health Authority Crisis Response team had dogs at the hospital.
Dell says the therapy is effective because dogs aren't stressed like a loved one might be and they are just there to be petted.
It also brings a sense of normalcy for those that might have a pet at home.
Dell is advocating for a coordinated provincial response for therapy dogs when there are emergencies to include the appropriate timing of when to integrate them, taking into consideration the experience required for these dogs and their handlers, and the welfare of these working dogs.
She is one of the speakers at the Saskatchewan SPCA on September 18th in Saskatoon. To find out more, click here.