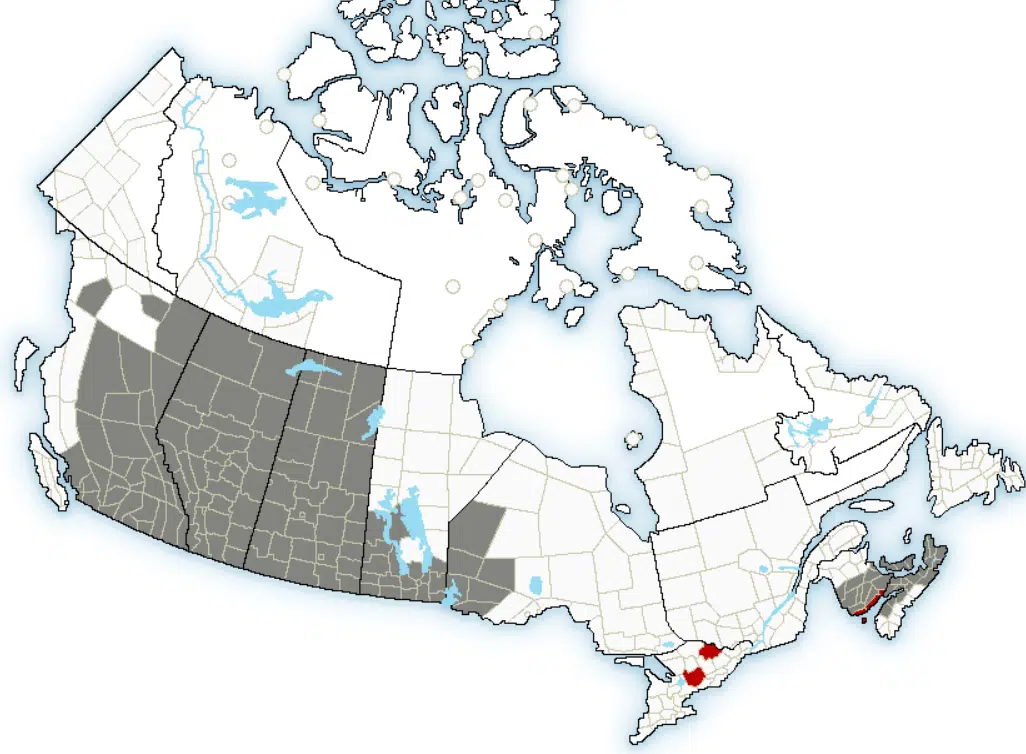 The whole province of Saskatchewan is under an air quality advisory from Environment Canada, along with all of Alberta, all but the western edge of British Columbia and southern Manitoba. The smokiest areas are around and south of the Yellowhead Highway, from the wildfires in B.C.  A cold front is bringing in smoke today and tomorrow. Saskatoon's Air Health Risk is at 5 right now, which is moderate. Tomorrow is expected to be a 6, which is still considered moderate.  Regina and Prince Albert are also considered a moderate risk for air quality and Swift Current is forecast to be a 7 on the scale tonight, which is high risk.
Saskatchewan has 6 wildfires burning right now, but none are threatening nearby infrastructure.
All 6 are in the far north and were caused by lightning.  The Environment Ministry's wildfire website cites that there have been 390 wildfires this year to date and the 5 year average is 394.
https://www.saskhealthauthority.ca/news/releases/Pages/2018/Aug/Air-Quality-PSA.aspx